As mentioned previously,
Sample Store
brings me goodies to review & share with all.
This two brands; VICCAL & HANAMEI are pretty new to me.
I was given the following products to try out: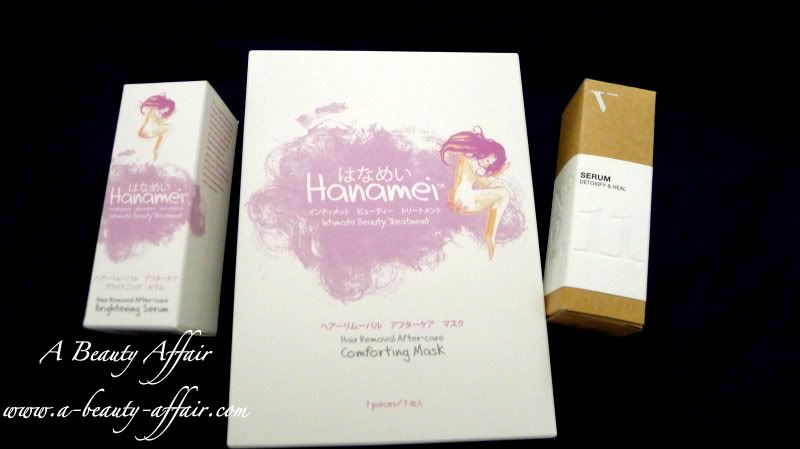 Left to Right:
Hanamei Hair Removal After-care Brightening Serum
Hanamei Comforting Mask
Viccal products contain...
100% actives
-
a naturally restorative effect on skin's appearance - whether to balance, protect or renew, Viccal products combine actives according to their natural benefits in concentrations that are most efficacious.
Natural Content
-
Actives are derived from flowers, herbs and plants in their formulations.
The products do not contain alcohol, artificial fragrances, colourants, fillers, preservatives or ingredients like plastics and silicones.
Authentic and Pure -
Viccal bottle ingredients as they are, relying on their natural characteristics to achieve optimum results.
The Viccal product I got to try is the 2nd bottle.
The No.2.11 Detoxify & Heal
The product comes in a nifty, little glass dropper bottle.
This works for me as I find the packaging hygienic and hassle-free.
The texture of the serum is like water; it is a clear liquid that kind of resembles slightly diluted tea.
Upon contact with the skin, it is absorbed rather quickly after some patting.
I have skin prone to blackheads all over my T-zone especially.
This area also tends to have the most sebum and shine by the end of the day.
However, after using Viccal No.2.11 for a few days, I'm beginning to see a reduce in the sebum production.
My skin is less oily-looking during mid day.
Just check this out! Taken around 2.57PM in the day, which means that my makeup was on for 7 hours.
Honestly, I'm amazed :)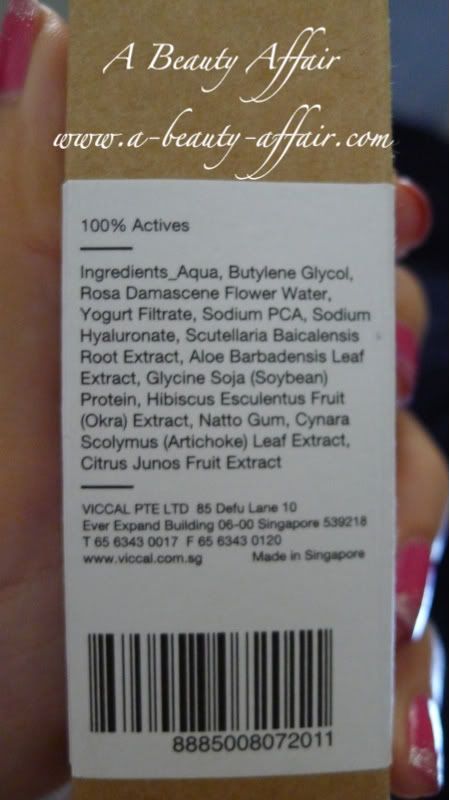 This seems like a really promising product, however, the hefty price tag might put off some of us who are more price sensitive.
Rated:




So perhaps you're thinking of getting this but unsure about splurging that much then you can try out their sample first.
Redeem your
FREE Viccal Serum samples HERE
*Samples while stock lasts*
Learn more about Viccal at their
WEBSITE
Viccal can found at:
The Medical Practice
1 Raffles Link #01-03A
Singapore 039393
Tel:63329086/7
The Clinic @ One George Street
1 George Street #05-05 (Lobby C)
Singapore 049145
Tel:6438 5322