Taiwan popular girl band, SHE fronts skincare brand HEME.
HEME's a new kid in the block of skincare with quality & affordable products.
The past few days when I've been hanging around Watsons, I have seen their items going for 20% off.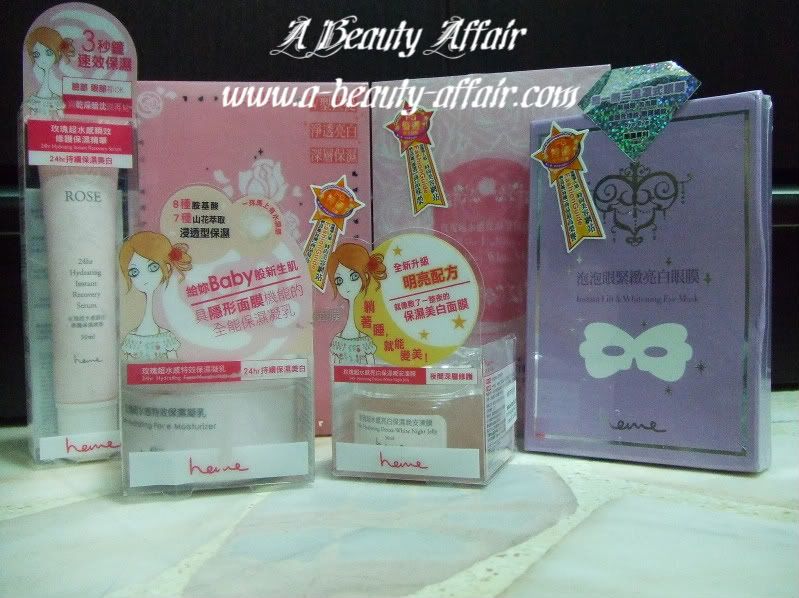 And given that their products are so reasonably priced...
1. 24hr Hydrating Face Moisturizer (40ml) @ S$18.90
2. 24hr Hydrating Instant Recovery Serum (30ml) @ S$18.90
3. 24hr Hydrating Detox-White Night Jelly (50ml) @ S$18.90
4. 24hr Hydrating Sparkling White Mask (5pc/box) @ S$18.90
5. 24hr Hydrating Ultra-White Lift V-Mask (5pc/box) @ S$20.90
6. Instant Lift & Whitening Eye Mask (5pc/box) @ S$18.90


20% off is a STEAL!
YES!!
Unfortunately, the offer ended on 23rd Feb, sorry for not blogging about this earlier. :(
For current Watsons promotions, do
CLICK HERE
Anyway, to check out my reviews, go down to Watsons & see if they have testers for you to sample.
And buy something :)
And yes! My review can be found HERE! CLICK NOW!
Do check out the HEME website link above for my featured review.