Clothes make the man. Naked people have little or no influence on society.
Mark Twain
Great quote over there but of course, nudity would make quite an impact too but you would most likely get arrested by the Police for indecent exposure. So please do scrap that idea...
I know most of you read more on beauty-related blog posts down at A Beauty Affair but today, I will be blogging about fashion.
A trendy, stylish outfit to match that pretty face. Why not?
It's the entire package that counts anyway.
Valentine's Day is approaching and if you have a sizzling hot date coming up.
I am sure you would wanna look good, not just for him or yourself but to also be the envy of others both of you walk hand in hand down the streets. But where do you find that perfect outfit?
Or the sexy lingerie to go with it? How 'bout the shoes? Go for the cute girl appeal with embellished flats or a hot temptress with the stilettos? What about the handbag? Hobo? Sling? Or maybe a wristlet???
So many possibilities but not sure where to start looking?
Try STYLEMYSELF !!!

Stylemyself
is a one-stop fashion e-catalogue dedicated to products gathered across many fashion categories and retailers across Singapore. It provides a new and unique way to browse through retail fashion and fashion-related products available locally. Stylemyself organizes and catalogues images and details of products that are available for sale across Singapore. It is a platform for local fashion retailers to showcase their LATEST products collectively.
So if you are fretting over what to wear or buy, just go on to
STYLEMYSELF
's website at
http://www.stylemyself.com/
They have a great selection of clothing and accessories for men, women & even kids!
You get latest trends and fashion products all in ONE website, now how cool is that?
They have a BEAUTY section, yes, I hear you fellow beauty junkies!
And a section for you pretty hot mamas with KIDS!
And even one for your MAN too!
Maybe you can start hunting for your guy's Valentine's Day present over there?
How about a neat-looking laptop case like this one?
HINT: Check out the BAGS section under MEN.
Not sure how to navigate around this great site?
It's real simple to use STYLEMYSELF!
Say you're looking for that perfect dress for Valentine's Day, click on WOMEN & check out the list of clothing items they have available.
Click on DRESS.
If any pretty frock catches your fancy, just click on the PHOTO.
And a pop-up window will appear, displaying all the info you need to know about this particular product.


So this dress catches my eye, after clicking on it.
This is what I will see...
It shows you :
- a short description of the item
- where you purchase this item
- the shop's information
And if the shop has an EMAIL add because it's most likely to be an ONLINE STORE, then you can just click on the EMAIL US button to contact the store.
Perhaps you wanna share this dress online via FACEBOOK with your friends to get their opinion, just click on the SHARE ON FACEBOOK button.
Then there is the VISIT STORE button where you can check out this particular shop for other goodies!
So this is what you get after clicking on VISIT STORE, you will be redirected to the store's introduction page.
And when you scroll down, there's more information such as -
Shop address & Website address
Contact details - Tel No, Email
Delivery information & even payment methods
See, told you it was that simple!
And you should really download their APP too if you own an
iPHONE
!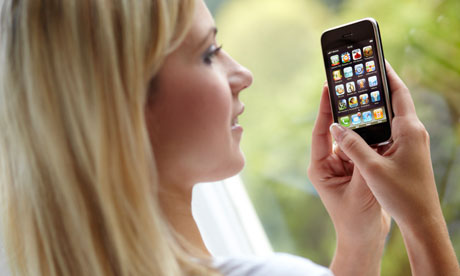 First, go to Stylemyself iPhone App:
http://itunes.apple.com/app/id402685775
Or click on your
APPS STORE Icon
in your iphone & search for "
STYLEMYSELF
" to download the app.
It's FREE OF CHARGE!
So what are you waiting for?
The FREE Stylemyself iPhone App showcases the latest fashion products, events and trends available from fashion retailers in Singapore.
Browse the latest fashion products and find out where you can purchase them today.
Fashion products are sectioned to specific categories for ease of browsing.
And you must check this out!
The
BEST FEATURE of this STYLEMYSELF iPhone App
is that you can also mark your favourite products on Stylemyself's website at www.stylemyself.com
And when you go out, this
Stylemyself iPhone App will notify you when you are close to your favourites
!!!
HOW AMAZINGLY COOL IS THAT!?!
An App that tells you what you have been lemming for is NEAR BY! So that you can just grab it immediately.
No more messy shopping lists or regretting a missed or forgotten buy!
And what's more, you can browse for fashion products in pictures and also video format too.
Oh, bargain hunters do also take note, this app informs you of great offers and promotions!
So what are you waiting for?
Sign up for
STYLEMYSELF
now and also download the FREE iPhone App.
Do also remember to join
STYLEMYSELF
at their
FACEBOOK PAGE
by clicking here
http://www.facebook.com/stylemyself
for latest updates on fashion & the likes!