Heme 24hr Hydrating Ultra-White Lift V-Mask
This unique double V cutting mask comes with a pair of ear loops. It gives skin a fresh radiance and firming benefit by delivering nutrients and antioxidants which hydrates and whitens skin. The ear loops are of high resilience for perfect adherence to face, chin and neck. It also contains Peptides and Collagen, an Ivy extract hat helps to redefined face contours.
How to Use: Use after cleanser.
Apply mask over facial contours, positioning openings over eyes and mouth and place the loops over ears. Leave on for 10 minutes before removing mask.
Gently massage remaining essence into skin.
Size: 5pcs/28ml
What can I say? I am absolutely in love with this mask!!
It's a first time I'm using a lifting mask like this, and it comes across as a real interesting facial mask.
It tightens the area not only around your cheeks but also your chin with these innovative loops that you hook around your ear.
And at the same time, it will brighten and whiten your skin too.
The pleasant rose scent is also therapeutic as you pamper yourself with this indulging treat.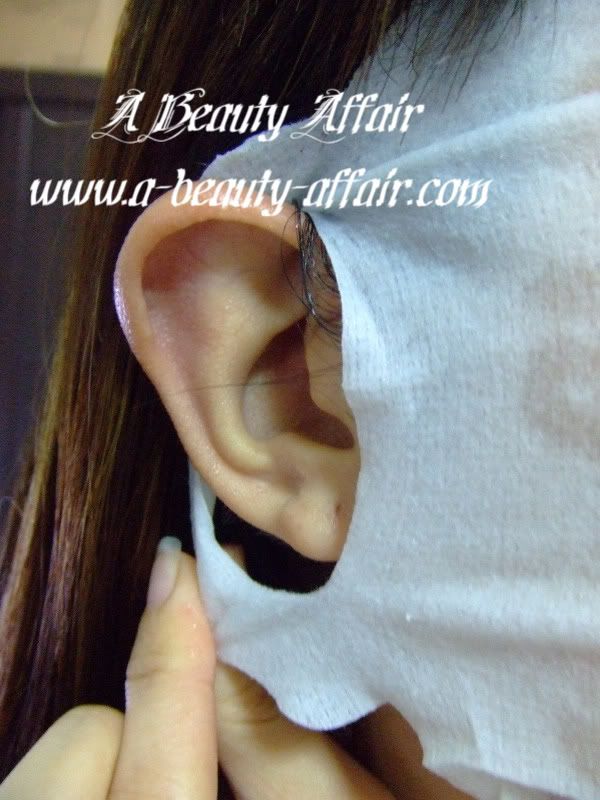 This is the first ear loop which will secure the mask firmly across your cheeks.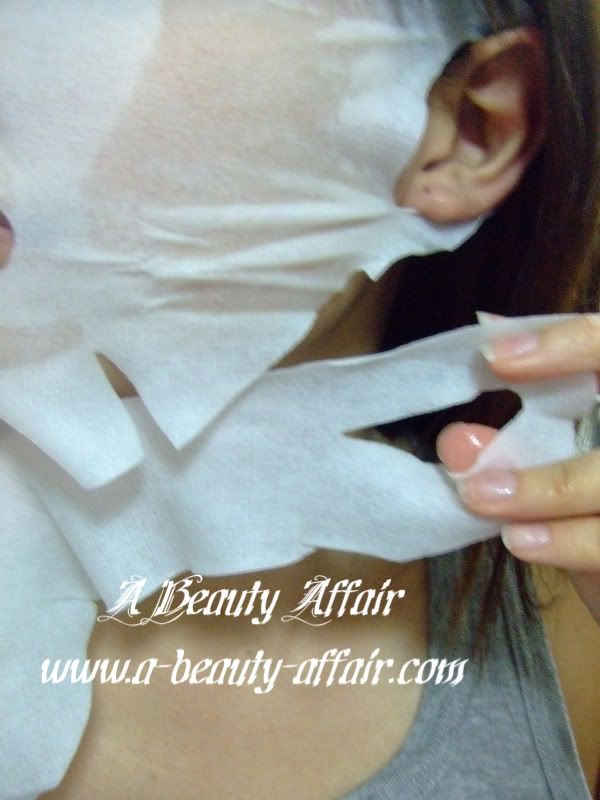 The next one which tightens the mask around your chin to give you the V-lifting effect.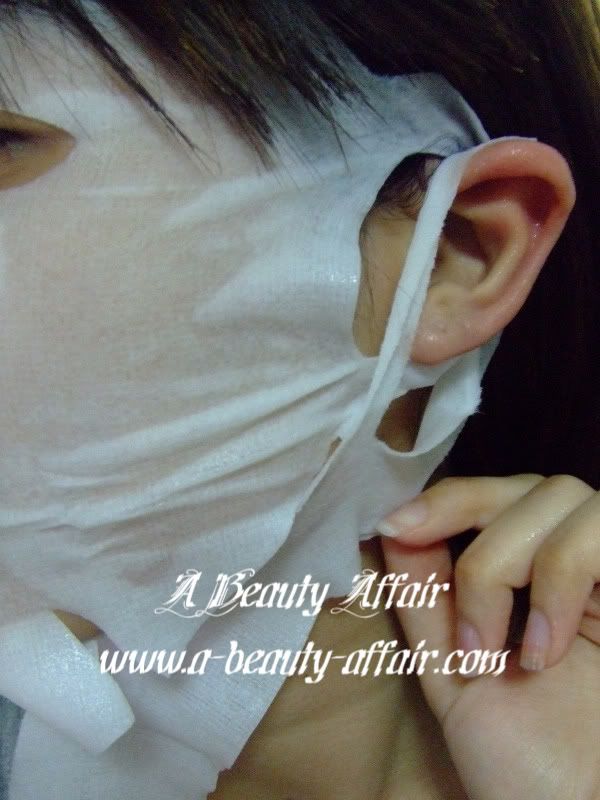 Ta-da! And you're done, you can leave it on for 10 minutes but sometimes I forget and leave it on for around 15 minutes instead. Then I go about doing my own things like watching TV or surfing the net.
After removing the mask, your complexion appears brightened up and hydrated.
Most interestingly, your face looks sharper. Hence, I believe with regular usage this could pretty much shape up your face and reduce puffiness due to water retention.
Rated: