Chinese New Year is just around the corner and most of us are probably concerned about how we going to fit into those new clothes and we can look good too, after all, there will be all these new year visiting and no one likes hearing comments such as how big or fat one has grown over the year from insensitive relatives.
Presenting AFC Chef's Diet Risotto, the perfect meal replacement to get you in shape!


I'm pretty concerned about my weight now as I'm past mid-twenties and my metabolism is no longer as high as it used to be.
So it's no surprise why I was so delighted to have gotten a pack to try out...
Furthermore, it's said to contain 1,000mg of micro-petide collagen which restores skin firmness, full of iron for essential body functions & performance and is high in fibre to increase satiety & promotes bowel movement.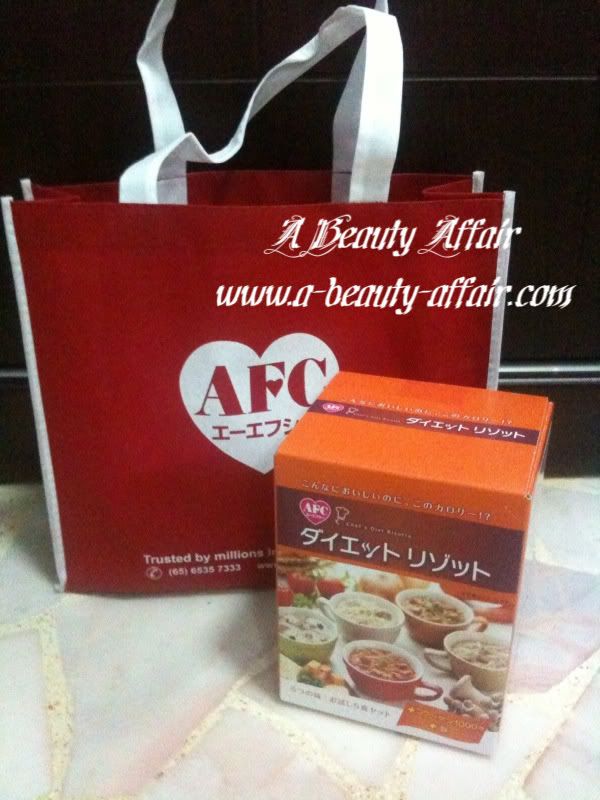 So what is Diet Risotto made of?
It is mix of full grain white rice & low-caloris Konjac.
Konjac? Yes, I hear you ask...
It's made from Japanese Konnyaku potato which has a similar texture to rice and has an astonishingly low-calorie base.
It has excellent soluble fibre content for sustained fullness and promotes bowel movement.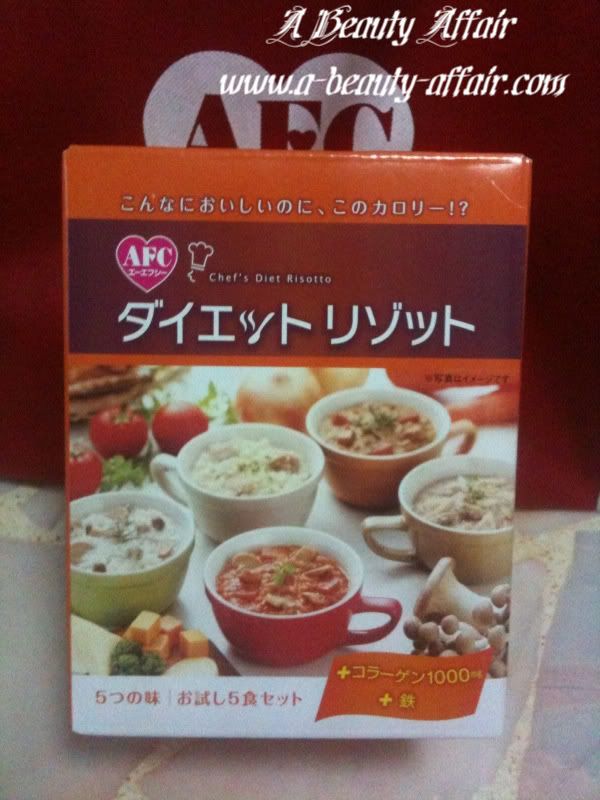 AFC Chef's Diet Risotto works to control calorie intake by reducing the food portions while keeping your satiated. It is also recommended that you have this in place of the heaviest meal of the day; which is dinner for me and most people. Did you know that meals during dinner contributes to as much as 40% of one's daily calorie intake!
Consisting of 5 delectable flavours, one is certainly spoilt for choice!
Each flavour contains 117 to 173 calories.
A big difference compared to the heavy meal which contains up to 500 calories or more.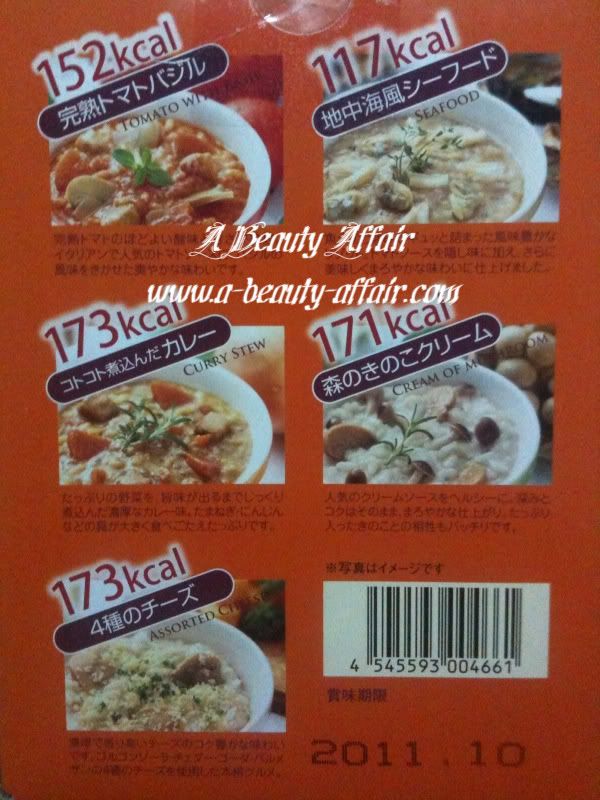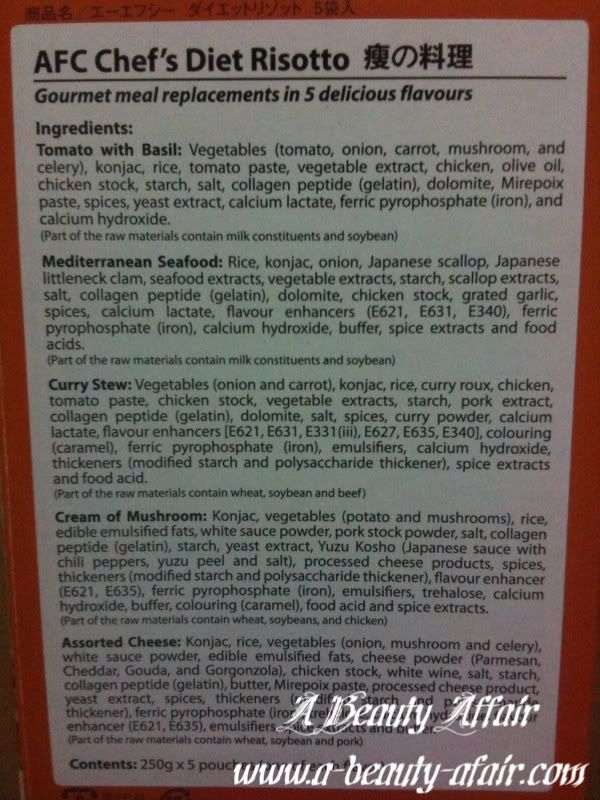 So how to cook it?
You put the entire packet - unopened in boiling water for 5 minutes.
OR
Open up the pack and transfer the contents into a microwavable container.
The approximate reheat time is 2 minutes but it depends on your microwave.
Yes, it's that simple!
Stay tuned for my review soon.