I'm CRAZY over the
SANA Super Quick
Range and here's my reviews as promised :)
If you missed out on my FOTD, do check back my older blog entries:
FOTD with nude look makeup found
HERE
As you should know the nude makeup look is very
HOT & POPULAR
in Japan now. Mori Maya is the face of SANA Super Quick products and she looks fabulous!
I LOVE this look and would like to recreate it.
This is my attempt at it, I know it's not very good but I'll try to improve on my makeup skills. I know I need to improve on my lower lashline lining, if you have other constructive comments. Do let me know :)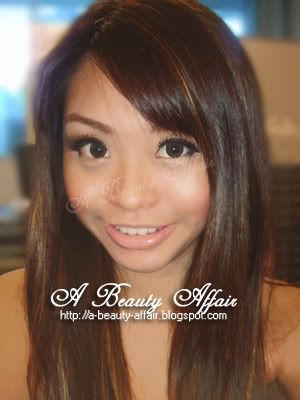 To create well-defined eye makeup that will open up the eyes, the
Super Quick Shadow Liner Ex01
will come in handy. (
S$23.90
)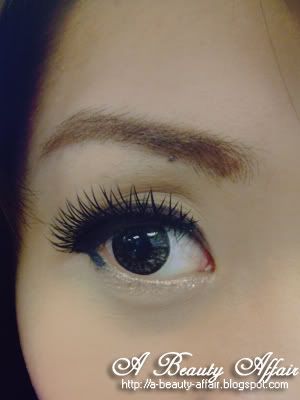 This isn't your usual liner as it comes with a sponge applicator tip, with the powder kept in the cap area.
So you twist and dip your sponge tip into the cap before applying.
It being in powder form also means that it is easier to blend and smudge as compared to normal liner.
Use this to fill up the gaps in between eyelashes too.
I usually use this at the edge of my eyes where the upper lid meets the lower corner.
It lasts for at least 6-8 hours on me and does not smudge much as it comes in a water-resistance formula.
Rated: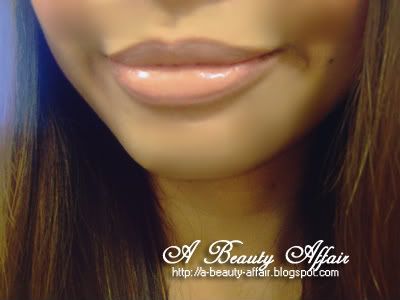 Lips were done using the
Super Quick Lip Concealer Ex01 Nude Beige & Super Quick Gross Concealer Ex 01 Nude Beige!
(S$17.90)
There's another shade - Ex02 Baby Pink
I love this product but please scrub your lips with a toothbrush first before using this if you have chapped lips.
Else it will turn out weird with peeling bits on your lips highlighted and made even more obvious.
It did not dry out my usually chapped lips but the moisture it provided was rather minimal too.
However, I really love the pinkish nude color it gave my lips. Sometimes, I even wear it on its own if I wanted a more matte look. Else I'll add on the
Super Quick Gross Concealer
for a glossy look
.
Rated
:




There's a Super Quick Gross Concealer Ex 01 Nude Beige & EX02 Baby Pink now. (S$19.90)
These are the latest addition to the range and I super uber LOVE them too!!! I find them pretty long-lasting but they will be gone after a meal so you have no choice but to touch up. Same goes for the lip concealer too.
They add gloss to your lips and make them look more pouty & so kissable. It is recommended to use this after applying the
Super Quick Lip Concealer Ex01 Nude Beige.
My favorite is the Ex01 Nude Beige shade but apparently, the Ex02 Baby Pink shade is not bad too. It isn't as overly pinkish as I thought it would be. In fact, it looks rather natural too.
Rated:




Last but not least, to get light-colored brows, you may also try the
Super Quick Eyebrow EX (S$23.90)
Personally, I thought that the lead was pretty hard but it is indeed a very simple and easy to use product .
However, .the color was unsuitable for me. It was kind of like the shade of mustard, maybe darker...
As you can see in the picture above, the color is indeed too yellow for me.
Hopefully, Sana will come out with more than 1 shade for this product.
Rated:


.5
All
SANA
products can be found in
SASA, Watsons & John Little Departmental Stores
.
I apologize for the lack of photos, my digicam has officially DIED on me :(