If you know me personally, you'll know that I just simply can't live without my falsies.
Why wear falsies? Because they open up the eyes and we all know that the EYES are windows to the soul. Don't you wanna have dazzling eyes??
With falsies and the right eye makeup, you can smoother anyone with your glaze.
This is a bargain gem! I never knew SASA stocked such
cheap
affordable fake lashes.
These cost S$4.90 for 6 pairs, yes, you didn't read it wrong. That's like S$0.82/pair!! Really worth it but personally, I still prefer my Model21 lashes because they are softer and more naturally.
The lashes and lash bone of this Korean (I see Korean words on the packaging) falsies are stiffer but still decent enough and can be compared to The Face Shop's lashes too; which are kind of stiff too in my opinion.
Here's how the above lashes in model no. 703 look like when worn.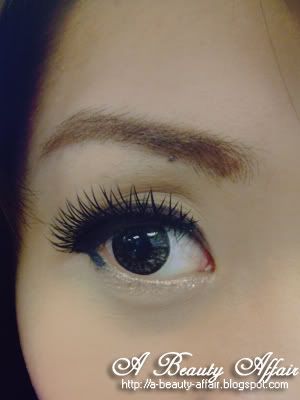 Do note that I had layered 2 pairs; one on top of the other to create a more volume look.
What brand of falsies do you go for?