Before I go on, have you visited ZA's revamped website?
It's so hip, cool and PINK now in comparison to the boring old static page it used to be. I'm totally awed the moment I visited it though I must admit the background jingle is driving me nuts.
Check out
ZA OFFICIAL WEBSITE
Anyway, previously I'd blogged about ZA winning the Watsons award for Best-selling Eyebrow Pencil in 2010. I've received the
ZA Ever Brow
in BR21 which is like a deep black-brownish shade and I'm loving this product! *Muacks*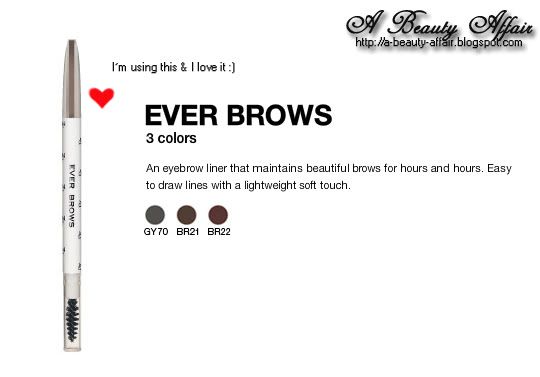 It's simple to use for an amateur eyebrow drawer like me as it comes with a twist and draw auto pencil. This is a great fuss-free applicator which eliminates the need for a sharpener.
ZA's website even teaches you the right way to draw your brows:
Here's how it looks when applied: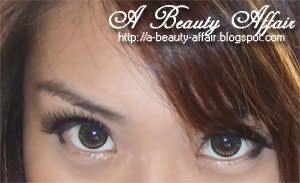 I think it gives a more natural feel and I find that it lasts on me for more than 8 hours. I'm sorry that I do not have a better photo to show and don't mind my brows as they are pretty thick.
Rated:





Thumbs up for the
ZA Ever Brow
!
I guess it is no surprise as to why it is rated 5.0 out of 5 even on
MakeupAlley.com