I have been taking collagen supplements on and off since my early twenties as I proceed beyond my mid twenties. The pill popping became more constant as I am dreading what many woman my age are most concerned with - Aging.



By our twenties, the skin's collagen and elastin starts to break down and this is the time to start targeting aging at its source before it is too late.
So basically, what is
Collagen
?
Wikipedia states that
"Collagen is a group of naturally occurring proteins...It has great tensile strength, and is the main component of fascia, cartilage, ligaments, tendons, bone and skin..."
Collagen supplements are beneficial to the skin as well as the hair and nails. I have a a really thick mane and long nails which people sometimes mistake as fake nails because of their non-brittle condition. I take that as a compliment and I think it's all due to the collagen supplements which I have been consuming. My nails do not chip easily despite my job that involves
a lot of typing daily. Many who consume collagen supplements have noticed an improvement not only in their skin but also the hair and nails.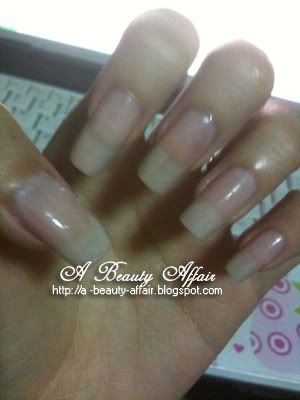 What I've tried so far were the FANCL collagen drinks and hydrolyzed collagen supplements which I get from online stores.

And 10 bottles of FANCL collagen drinks were not sufficient for me to tell if they had
worked or not. Furthermore, I find collagen drinks such a hassle to consume because they have to be refrigerated and I can't carry them out in my handbag (too heavy & fragile!). However, I won't deny that this is because I am more of a pill popper too.

So that is why I am EXCITED to share with you the
limited edition
AFC Beauty Radiance Set
. As part of their 40th anniversary promos, they packed the collagen supplement into this limited edition Beauty Radiance Set. This is the set below!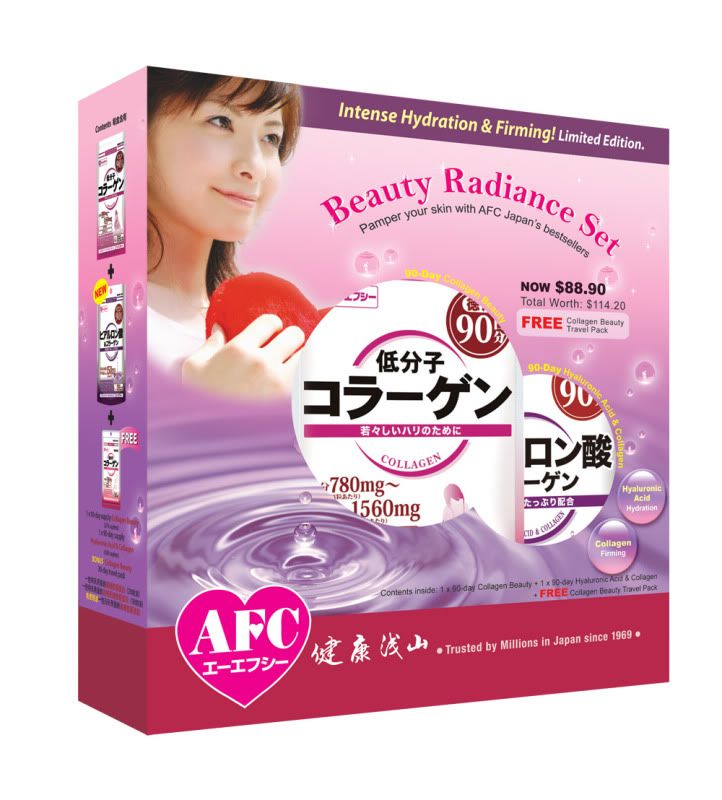 AFC Collagen Beauty is the bestselling collagen product for the past two years, winning the Unity Popular Choice Awards and Guardian Preferred Choice Awards! I have heard so much about this affordable collagen supplement and I'm so happy that I can get to try it now.

The usual price for the
AFC Beauty Radiance Set
is S$114.20 but with
AFC Japan's 40th anniversary
promotion, it is now available at a special price of just
S$88.90
.
Hyaluronic Acid is vital for many important functions and can be found in every tissue of the body. Cartilage is formed when HA attaches itself to collagen and elastin. It keeps the
skin supple and hydrated due to its unique ability to hold up to 6000times its weight.
Unlike other collagen formulas with big collagen molecules which are difficult to be absorbed, AFC's collagen is a matrix formula of small micro-mini collagen peptides that go to where your skin needs it most. Plus it contains other ingredients like Vitamin C and Shark Cartilage that work together for clearer, firmer and more radiant skin!
It's made from micro-collagen peptides which the skin can easily absorb and reap the full benefits of the supplements.