I saw this at the SANA office the other day but was TOO SHY to ask for a sample.
Anyway, it has been on my mind ever since.
I finally went down to SASA today and got it.
Where to buy?
SASA
How much?
S$17.90
Much to my delight, it was at 20% off!
So I paid only S$14.30 for it :)
I usually go bare on my lips but then I am so in love with the nude look that I decided to give this a try.
But unfortunately, my whole makeup for today might not be suited for the nude look.
Hence, this is just for illustration purposes. Since I think I look better in my BEFORE photo... haha.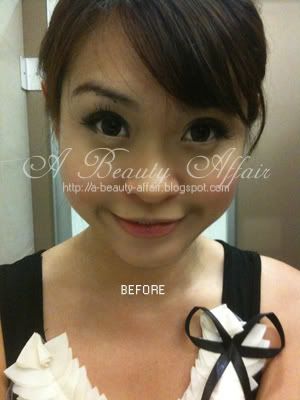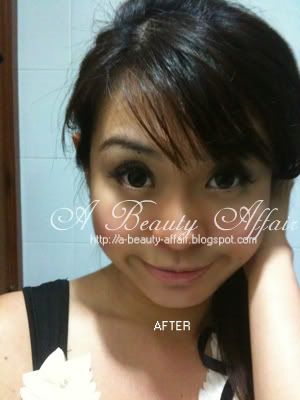 Anyway, when I have the time, I might do up a better BEFORE & AFTER photo comparison.
This was really done in a haste. I'll try using it the whole day tomorrow and see if it'll keep my chapped lips moisturized.
And yes, I'm really excited about the SASA Sale!
It'll be on till 28th July 2010.
These are the brands which are going at up to 20% discount.
Pardon the blurry photo, this was really the best I could do.
Why not just drop by SASA to check it out??
Quick updates as of 20/07/2010:
- This goes off after you have a meal then again, it's not a exactly lipstick
- I usually hate having stuff on my lips but this is pretty non-intrusive and feels like lip balm
- Moderate moisture provided

Rated: