Updates as of 06 SEPT 2010
: It has been more than a month of trial for this range of
SANA Natural Resource
skincare products and it has not given me any problems such as breakouts or caused any sensitivity. If you are keen to try out the products, do drop by SASA to check them out. I have also updated on my reviews below :)
~*~*~*~*~*~
Thanks to
Fr3b
& SANA, I got to learn alot today. Carra, the brand manager shared a whole load of informative tips with me; of which she had learnt from their Japan trainers.
For those plagued by sensitive skin, fret not because SANA has came up with a new range specially for you.
As sensitive skin is often very reactive to cosmetic and skincare products, it can be a great pain & downer when you want to switch brands or just try something new. Sometimes, your skin could also just breakout for seemingly no apparent reason.
While some of us may be fortunate enough to have normal skin type or anything far from problematic as sensitive skin. Our joy may be short-lived as if we do not take good care of our skin, sensitive skin may hit us when we least expect it.
I've learnt that for those with sensitive skin, it is best to keep one's skincare routine simple. As piling on the numerous products might only worsen the problem. Like what they say; too many cooks spoil the soup!
For those with sensitive skin, sun care is vital as the skin is already lacking a healthy natural barrier. While over washing your face is big no-no as this will strip the skin's natural oils and moisture, leaving it dehydrated.
For this range, there are a total of 9 products available.
As you can see below, I have arranged it according to the steps of usage
(From left to right)
Here's a short introduction:
Price: S$34.90
This is the cleansing oil and while I usually avoid oil-based makeup removers as I hate the greasy feel it leaves. This one was still tolerable IMO.
And it cleans reasonably well. I usually have concealer, foundation, eyeliner & blusher on. And I used only 1 cotton pad for the entire face as compared to 3 cotton pads for my MANDOM cleaning express. Hmmm... Maybe it's time for a switch?
Rated:



.5 - 4
Price: S$28.90
Washing Foam AC @ S$26.90
After the makeup remover, the next time will be to cleanse.
Today, I've just learn that in all my life, I had been cleansing my face the wrong way. You know how some cleansers come with instructions on foaming up before application on the face.
But how many of us really rub the cleanser between our palms till it forms such a thick, fluffy foam?
Anyway, I was given the foamed wash to try.
Do note that they also have another cleanser:
I can't comment much on this as I have yet to sample it.
My foamed wash comes in a foaming bottle, so it's really easy and convenient to use!
Just 2-3 pumps is sufficient and did you know the reason behind the need for a rich foam is because it has the ability to penetrate the pores better. Therefore, this will result in a thorough cleansing!
I was told that a rich, good foam was one that won't drip or slide off when your palm is upside down.
After usage, I could feel the difference and I think I pretty much like this cleanser.
It did not leave my face feeling too squeaky clean till it feels tight & dry. Instead, it was gentle enough!! The aftermath was that my skin felt soft & of course, clean :)
Rated:





Price: S$38.90
As I had normal skin, I was given the Skin Lotion Ma to try.
This is your step2: toner/softener.
Like the other SANA Natural Resource products, it also had a calming and refreshing scent - geranium, lavender, rosewood, bergamote and grapefruit.
SANA takes a holistic approach and believes that aromatherapy will also relax the skin and mind with such natural fragrances. Sounds like Aqualabel too, I think this is a 'Japanese thing' ;)
This skin lotion was easily absorbed and non-drying. Application is advised to be done with a cotton pad and not our hands as we do not wish for the product to be absorbed into our palms instead. Wow! Another great tip! And all the while, I thought that by using cotton pads, less would get on to my skin because it's all being absorbed by the pads instead. Also, the Japanese would apply softener in a unique number of times ; your age multiplied by 4. (Eg: If you are 20, so 20x4= 80, you will have to pad your cotton pad on your face 80times)
Rated:




Price: S$44.90
The next step is the essence, which you do not require to use daily.
This is highly recommended on days when your skin feels exceptionally dehydrated or if you sleep in an air-con room. It is just as delightfully refreshing as the skin lotion. I applied with a cotton pad as well all round the face, I felt that the texture was just as light as the skin lotion.
Rated:




Price: S$38.90
Next, we have the moisturizer.
It is light weight in texture, easily absorbed so it does not feel clogging at all.
No sticky residue after application is always a plus point for me!
It provides me with sufficient moisture without suffocating my pores. I personally find this a decent moisturizer which you can consider especially if you have sensitive skin.
For better application, do not use tips of fingers as you might exert too much force and tug unnecessarily at your face. Instead, put sufficient amount on palms, rub both palms together to spread and warm up the moisturizer. Then apply to face using entire hand. This allows an even amount of force to be used during application.
Rated:




Price: S$42.90
And it is all not over yet, after the moisturizer is a night cream.
Night creams acts as a shield to prevent loss of moisture while you sleep.
It is really interesting to see the different perspectives when it comes to night creams. As they are usually saturated and rich, some advise usage only if you have dry skin or sleep daily in an air-conditioned room.
Whereas, Carra recommended that we must use a night cream and those with dry skin could apply more generously, while those with normal/oily skin could use slightly lesser. Carra explained that the night cream will act as a layer to prevent water and oil content from escaping our skin as we sleep.
I like how that despite it being richer, the night cream was also easily absorbed by the skin upon application. And since a small amount was sufficient, my face did not feel suffocated with too many skincare products. Do note application should be the same as to how you apply your moisturizer. (Do refer to above instructions.) Use the entire hand instead of finger tips alone.
For best results, combine with the usage of the moisturizer.
I wake up to skin that's sufficiently hydrated and positively glowing.
Rated:




Price: S$34.90
Last but not least, the final step is a sleeping powder.
Doesn't it reminds you of what Laniege has too?
I am in love with this product! For those who find that your skin feels sticky after application of the moisturizer or cream because you are not used to it.
Well, actually I don't but some people who ain't used to moisturizers might feel this way, then this powder is definitely for you!
It will help your skin feel silky soft and matte after application.
Furthermore, it also seals in the moisture of everything you have applied earlier on.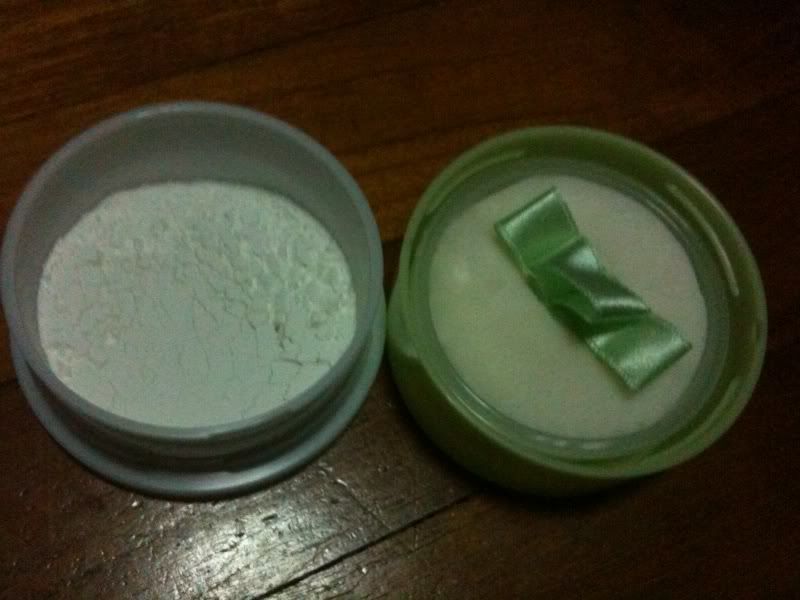 This is just to show you the powder, do note that it does come with a sieve.
So you need not worry about getting too much on your face.
Rated:





They also have a trial set available at S$22.90
It'll contain:
Washing Foam AC 15g
Skin Lotion M 30ml
Milk Lotion 30ml
SANA products are available at Watsons & SASA.
Not sure when this will be launched yet.
I will update again!
That's all for now, do stay tuned for more!
Will be back to update again after a week's trial.
And also to blog on the makeup range :)