Thanks to
Fr3b
& Mentholatum Corp, I got to sample their Acnes 3 Step Kit.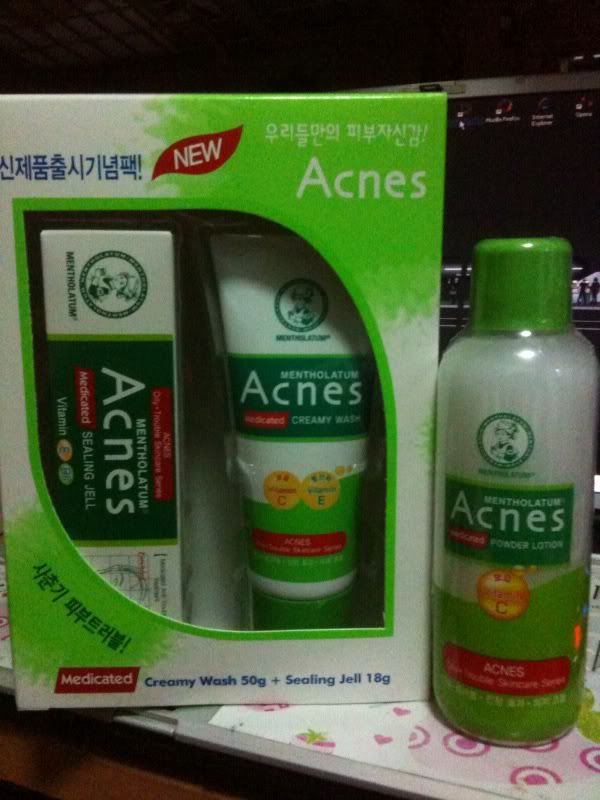 You can grab your trial sample pack
here
FREE!
Mentholatum Acnes Series is designed for those unfortunately plauged with acne-prone skin. It enhances the skin's resistance and creates healthier skin that prevents acne, pimple scars and visible pores.
Their products can be found at Watsons stores and are relatively affordable.
There are a total of 3 products in this kit:
Step 1: CLEANSE

This cleanser has been reviewed before.
Price: S$6.90
Read about it
HERE
To date, I am still using and loving it. The cleanser is creamy and has a medicated scent with a tinge of refreshing lemon; not dish-washing lemon. I think it does its part in keeping my skin pimple-free and also, it is gentle enough; it does not strip my skin off its natural moisture after washing. I have recommended this to friends and they love it too.
Rated:





Step 2: TONE
Price: S$6.90
Powder lotion not shaken yet: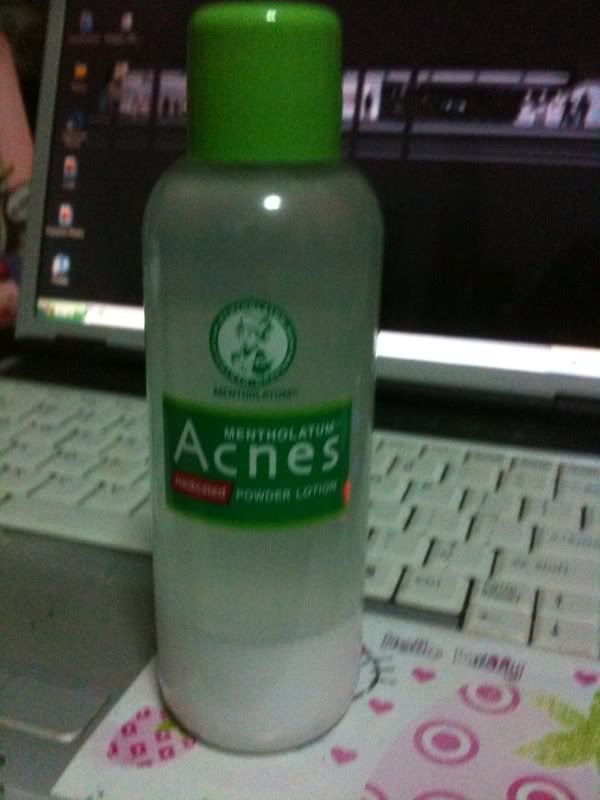 After a good shake: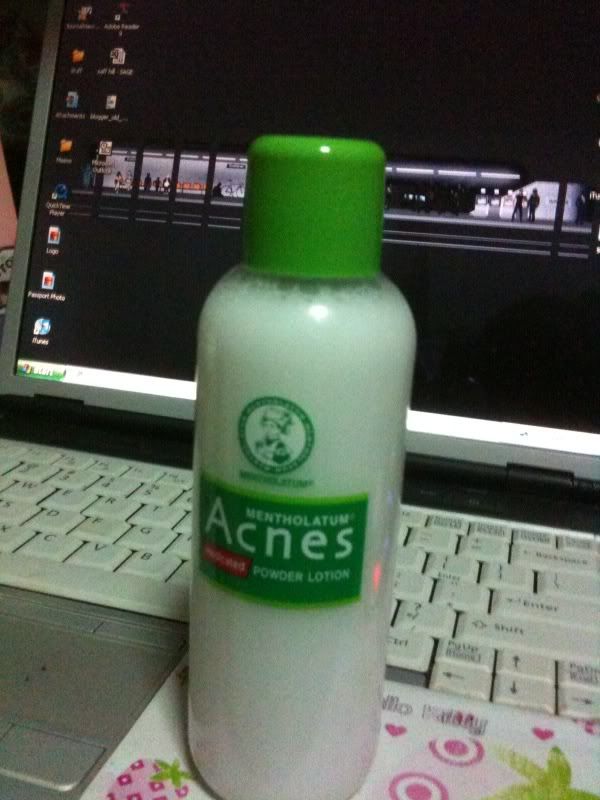 Their toner comes in a form of an oil-absorbing powder lotion.
Really interesting product as it's powder in a lotion, you gotta shake the bottle well before usage.
Like the cleanser, it is enriched with Vitamin C and E to keep skin healthy, soft and moisturized. It is recommended that you use this with a cotton pad and pat over your face after cleansing.
Some may not like the medicated smell of this product but it is still bearable for me.
The powder did help with my oil control but I also found it rather drying. It left a slightly tingling feeling after application.
Rated:


.5
Step 3: TREAT

Price: S$8.95
This is the sealing jell which is more like a treatment product than a moisturizer.
I think if you usually peel after using anti-acne products as they tend to be more drying, please use your usual moisturizer after these three products.
The sealing jell contains Triclosan which is an anti-bacterial that prevents acne from forming. While sulfur unclogs pores and promotes healing of acne, it also contains vitamin E and B6 to prevent dry and rough skin.
As of the moment, I do not have any visible pimples. I cannot put this product to test. I shall update this post in time to come.
Quick update as of 29/07
:
Promising product, I tried it on a zit... Though it didn't work wonders like
BP 2.5%
, it was decent enough. I guess those who find BP 2.5% too harsh can try this out. Pretty decent product that is quite promising.
Rated: