Hada-Labo is a skincare range from Japan.
It's currently now exclusively available at Watsons stores.
Fr3b
& Haba-Labo were so kind to send me their products to try out & review.
If you wish to try them out for yourself, do get the
FREE SAMPLES
by clicking on the picture below: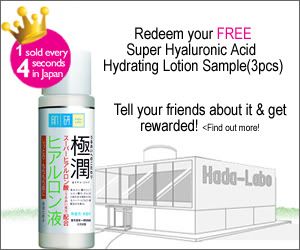 I've just tried their cleanser so this review will be solely on that product only.
This SHA Hydrating Face Wash contains Super Hyaluronic Acid to help restore and preserve skin's nature moisture.
Firstly, the cleanser has no fragrance.
I could not really smell anything except for a light, faint scent which I can't seem to describe. The texture was creamy and rich.
And it foams up pretty much so just a tiny bit will do.
After lathering, I found that my face feels clean and soft to touch.
Unlike some cleansers in the market, it did not make my face feel taut and too tight due to it being too drying.
The SHA Hydrating Face Wash is really gentle on the skin and I think those with sensitive skin can try it out.
I'll continue using it for the rest of the week.
Meanwhile, do drop by Fr3b to get your free samples!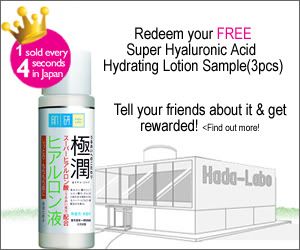 Rating: