Dear readers,
here is a chance to win a $50 L'oreal hamper by just telling me which
L'oreal Open Eyes Chrome Intensity palette
suits your personality the most & why?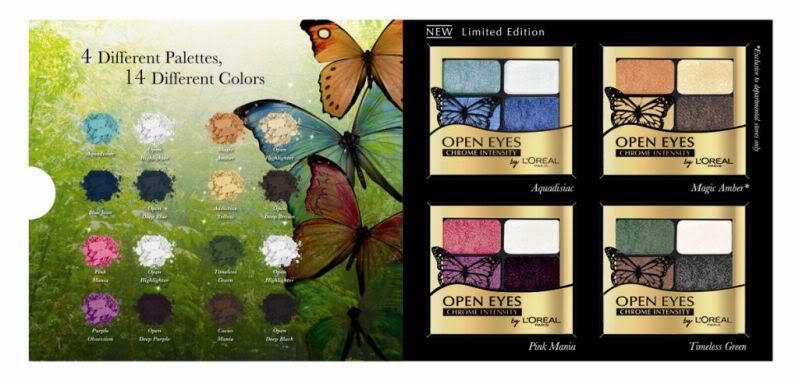 Is it Magic Amber, Timeless Green, Pink Magic or Aquadiasiac?
ONE lucky winner with the best answer will be selected and if you are that lucky person, you will receive a $50 L'oreal Cosmetics hamper!!!
So hurry now, send in your entry to
ashlene@cozycot.cc
Contest deadline ends: 3rd July 2010 23:59HRS