It was really nice of Cozycot & L'oreal (Stella) to invite me to the L'oreal Preview of the Derma Genesis Pore Smoother. I brought fellow beauty enthusiast; HM along and we had a smashing great time with the girls.
It was a cosy, intimate lunch session held at the Forlino restaurant of One Fullerton with fellow cotters, bloggers and the L'oreal ladies, Adeline & Stella.
We shared about our skincare regimes and chatted pretty much about everything and anything else 'under the sun' over a sumptuous 6 course meal.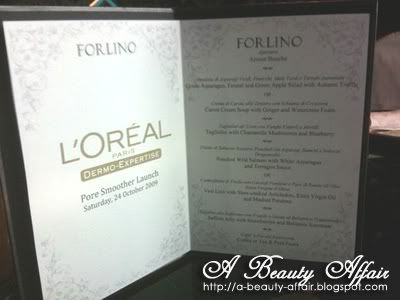 The Serena room of Forlino is beautiful with a breathtaking view of the river and still-under-constructions-IR. I'm still waiting for the group photos from Stella.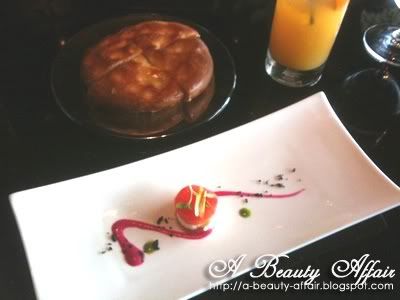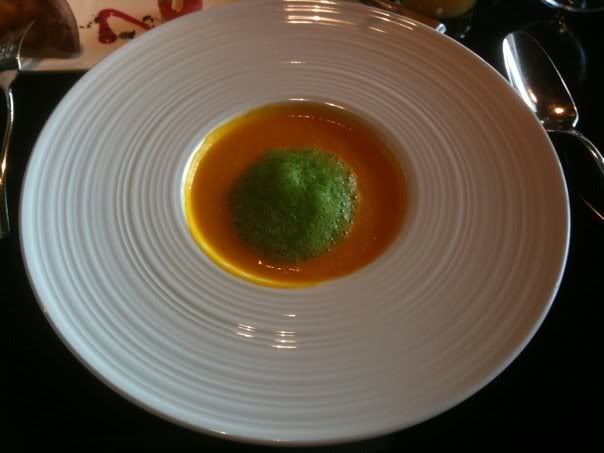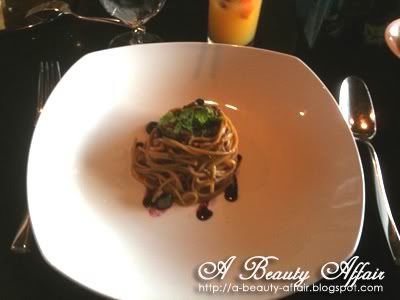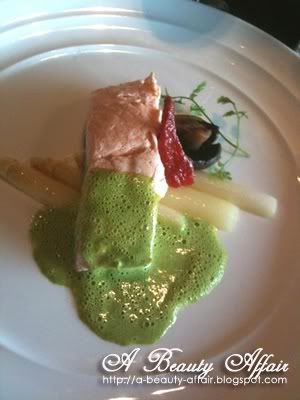 We met Beatrice (MJ blogger & model for Bonitochico LJ) and Debbie (another blogger too). Both were really sweet & nice ladies :)
There was even a manicurist to help us do our nails too. Pity, I didn't get to try that out :( I also left earlier and missed out on the rest of the chit-chat and the strawberry ice-cream.
Anyway, here's what you've been waiting for.
More about this highly anticipated range by L'oreal.
As you all know, I'm a big fan of the Derma Genesis range and even
Beauty Boff of Times UK Beauty has given its a high 4/5 stars rating!
Read about it
HERE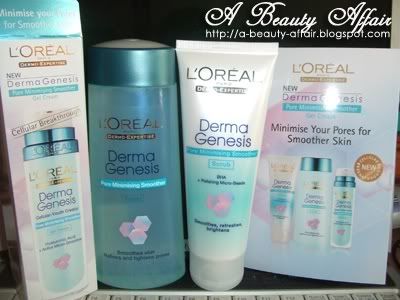 There're 3 products in this range; the cleanser scrub, toner & moisturizer.
3 simple easy steps to pore-free skin!
The previous derma genesis contained Hyaluronic Acid & Pro-Xylane which are a powerful combination that creates cellular environment for brigher and tigher skin.
Now on top of that, the Pore Smoother gel cream contains a NEW active micro-smoother that smoothens the skin by refining the pores, cell by cell. Interesting & innovative, isn't it?
So now, not only you get refreshed-looking skin thanks to the goodness of HA & Pro-X, you also will get minimized pores because of this new ingredient!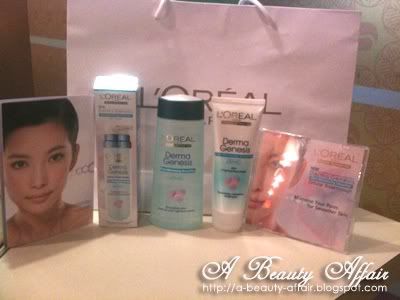 It was really sweet of L'oreal to present us with the full-size range to try out and I can't wait to. But first, I've got to finish up my current Derma Genesis collection. LOL!
Anyway, its official launch is in November but you can find these in stores at Watsons for now.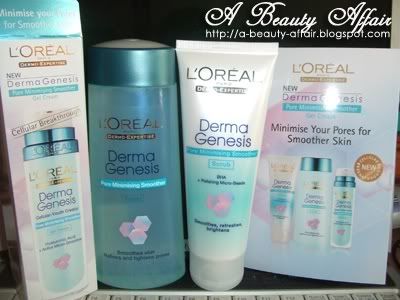 The scrub is going for $14.90 for 100ml. It can be used 2-3 times a week but
is also gentle enough to be used daily as well.
The toner is priced at $15.90 for 200ml and the star product; the gel cream is
priced at a very affordable $29.90 for 50ml.
I tried the gel cream and I like how light in texture it is. As some of you would know, the Derma Gensis Day/Night cream is already pretty light in texture and easily absorbed. So is this gel cream which probably is also lighter in texture than the day/night cream! Both still carry the same refreshing scent that is unique to Derma Genesis products.
Just head down to Watsons to try out the testers and you'll get what I mean :)