I collected my ACNES hamper the other day.
It's a really small hamper LOL.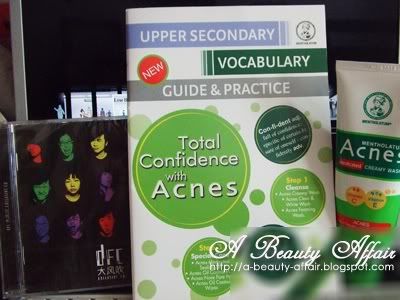 Anyway, I was thinking to myself, I had no acne so how would it help.
Then lo and behold, I got that bad skin allergy reaction and what's worst is that
it is not getting any better.
It seems to just erupt on every Sunday. This is the 2nd Sunday so it is like a relapse!
I've not started on the ACNES cleanser YET but I will probably soon and I hope
that the spots on my face would disappear soon.
I get so depressed seeing my face turn out like that when it was once near flawless :(
URGH.........