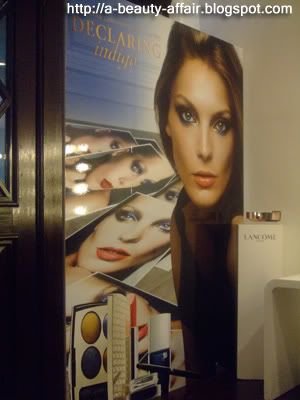 Aaron De Mey declares Indigo as the NEW black.
Be bold, dare to be different.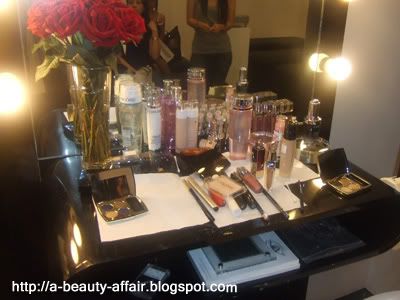 Thank you Lancome & Cozycot for this exclusive opportunity to participate in the preview of Lancome's Declaring Indigo by Aaron De Mey.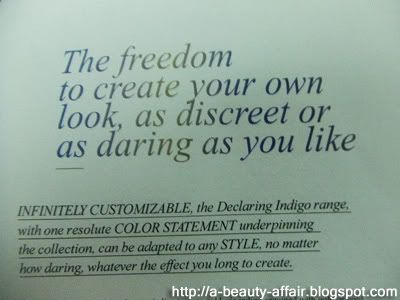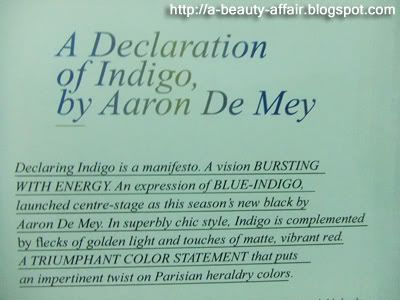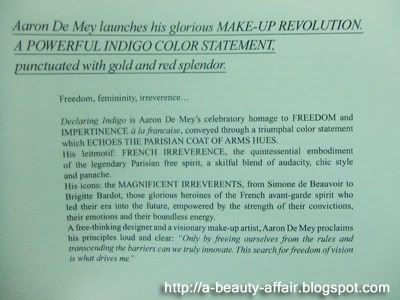 Declaring Indigo is all about being daring, different, free-spirited, experimental and being true to yourself. Aaron De Mey is only 35 but he is the talented Artistic Director of Lancome and one of the best makeup artistes ever.
Declaring Indigo by Aaron De Mey was inspired by the vibrancy and passion of the sophisticated and beautiful French lady icons such as Bridgette Bardot.
The collection features stunningly gorgeous colors such as the bold indigo blue, fiery red and luxurious gold. Indigo is the NEW black.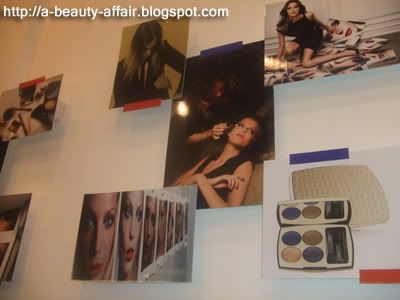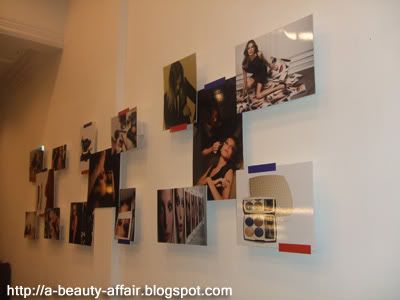 Artistically-shot photos of Aaron De Mey in action, his Declaring Indigo collection and the gorgeous model, Daria Werbowy adorn the wall of the Stamford House unit we were in.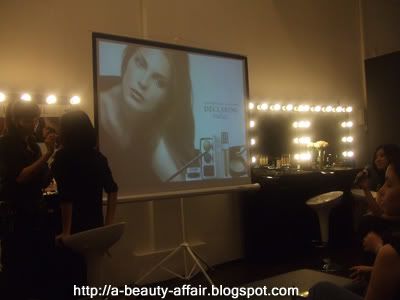 We were treated to a few videos introducing Aaron De Mey and the Declaring Indigo collection before we got to witness a live makeover demo using the gorgeous colors of the Declaring Indigo collection. Indigo and gold really compliment each other.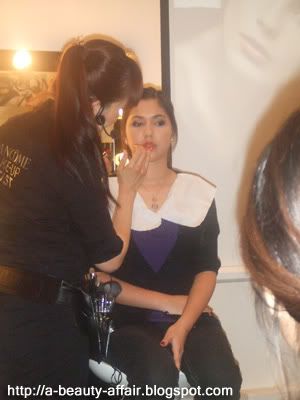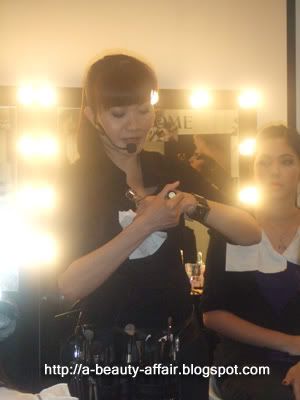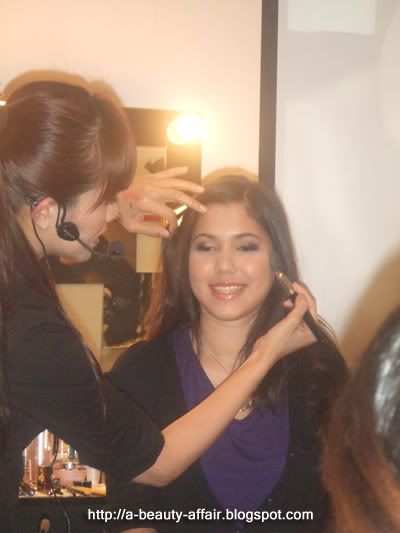 We learnt quite a number of makeup tips, and the especially useful ones involving eyeliner for single-eye lid asian eyes.
Interesting tips learnt:
Tip #1: Aaron believes in less is more. Also there is no right and wrong in applying makeup.
It all depends on what look you desire but it is important to get the base right.
Use a good moisturizer suggests Aaron De Mey (Yes, I've read his interview with Vogue Australia)
This is an extract from his interview with VOGUE Aust which I found very useful.
Aaron De Mey's Best Makeup Tip:

"Use small amounts of product in the most discreet way to achieve great looking skin. No one likes to see or feel a lot of base on the skin. As soon as someone's face is coated, they feel masked. Whatever you place on beautifully prepped skin will look great. If you don't start off with a great base, nothing is going to look right. Always apply a very good moisturiser – it's the answer to so many problems. Use small amounts of concealer with a brush to perfect the skin and always curl the lashes before you apply mascara. Then apply a very good brow gel to finish the face."
Tip #2: A lighter shade of concealer can also be used to highlight the T-zone area.
Tip #3: Sweep blusher downwards to shape face for a sharper look.
Actually, there's many more but I can't recall now cause I am so tired out.
If I do recall, I will edit this post accordingly.
Anyway, I left the venue not only armed with more makeup tips but also a wonderful goodie bag featuring an array of Lancome samples and a notebook as underground chic as Aaron De Mey himself.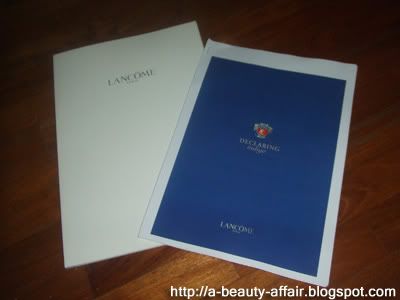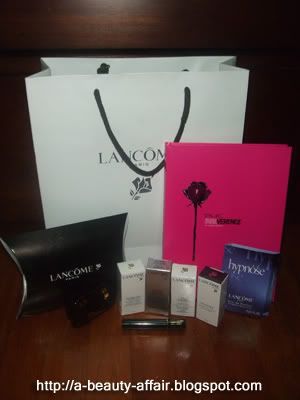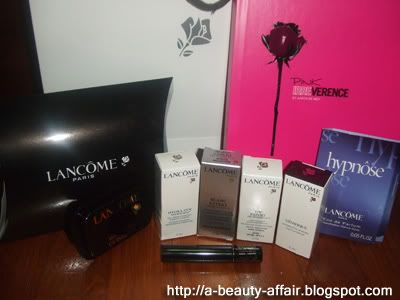 Rated: