Where to buy?
Watsons, John Little, Robinsons, Guardian
How much?
$16.25
Ingredient list:
I didn't think much of this moisturizer when I first bought it. Well, other then that it was a cheap buy. Furthermore, I've tried the sample and was unimpressed.
However, the full sized item managed to change my mind interestingly.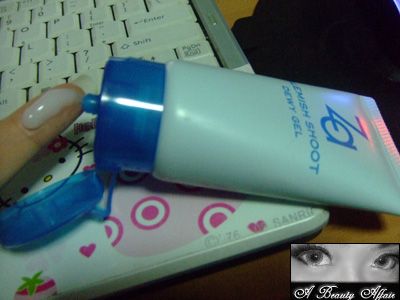 It is gel-based and goes on smoothly upon application.
It does not feel sticky nor clogging.
Then, it slowly turns into water (1st ingredient on the list!) before it is immediately absorbed by the skin.
I am truly amazed!!!
I think this is one great basic moisturizer. Especially for the day.
However, since I've too many moisturizers, I am using this for both day and night.
And it does provide sufficient hydration for night time usage too.
For more information, go to
ZA Blemish Shoot Dewy Gel
Rated: