Awesome news! I have been selected to participate in the Cosme Decorte Moisture Liposome 30-Days Challenge.
There will be a workshop session for selected participants to learn about the product information and also to pick up your 30-Days Challenge - Cosme Decorte Moisture Liposome 40ml worth $157!
This is one of KOSE's best sellers.
I googled and found the following information off KOSE's main website.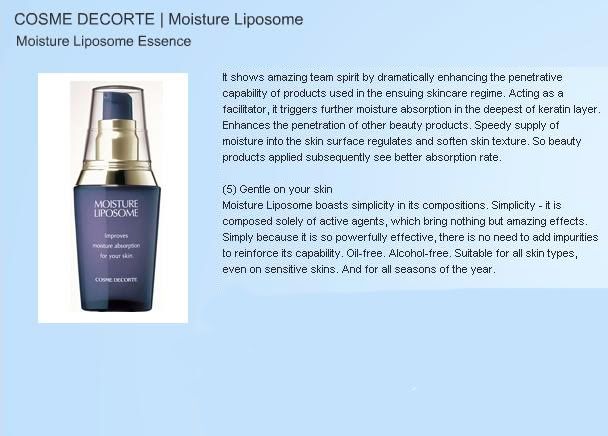 I've checked Cozyrave & it has only 2 reviews but both are positive.
Seems like this product is full of potential.
I'm totally excited about trying it out and can't wait to share the reviews
with everyone on my blog too!
Stay tuned alright?