I attended the Bio-essence 24K Gold 100 People Challenge with my 2 girlfriends.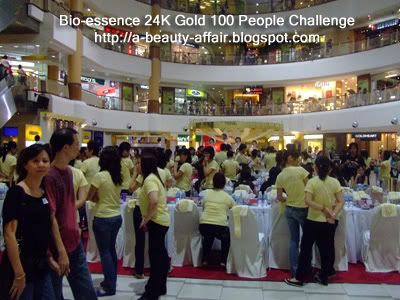 It was a Guinness Book of Records attempt to achieve the title for "Most number of people having a facial at the same time".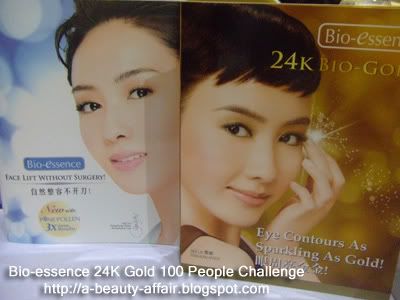 We were like one of the VERY few younger ladies there.
Especially since the 24K series is targeted at older women to combat aging.
But we were still eligible since women should start on anti-aging by mid-twenties.
It's never to early to start when it concerns your skin.
Laid on the table infront of me were a mirror, two bowls with water & a sponge in each for the cleansing & exfoliating and not forgetting the 24K Bio-gold products as well as some from the other range too.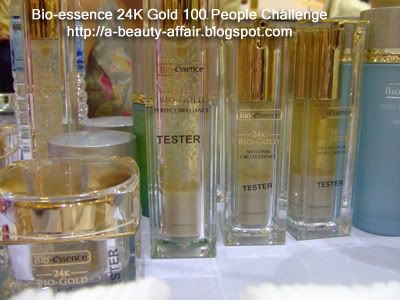 The 'facial' consisted of cleansing, exfoliating, toning, moisturizing and was finished off with sunblock. It wasn't really a proper facial but more like a mass sampling event where everyone got to try out the products on their skin.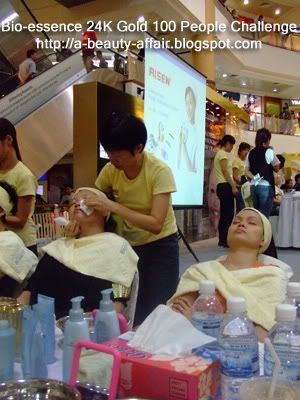 Aileen Tan, the ambassador of Bio-essence for 6 years graced the event together with founder, Dr Toh.
Haha, we caught a few participants taking a quick nap during Dr Toh's speech.
Also in this same photo below, you can see the ONLY male participant. LOL!
At the end of the event, we got to bring home our own set of the 24K Bio-gold full sized products worth $209!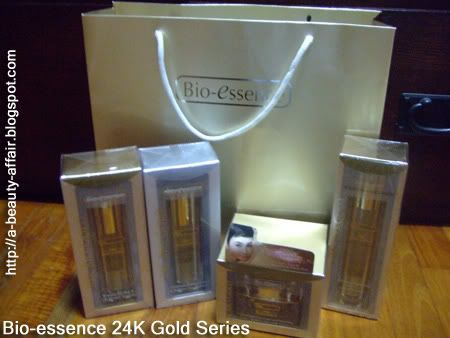 Rated:



.5
Cuz the official timing for the event was 3-5PM but we were told to arrive at 1.30PM.