Haha, I know this sounds crazy but I can pick up a Watsons catalog
and read it like a magazine.
I enjoy looking at the promotions they have and the new products they've brought in.
As you know that of late, Watsons have been bringing alot of new imported goods.
We now have Superdrug, Majolica Majorca, CURE and many more.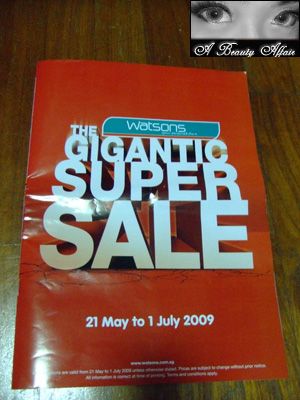 Have you picked up your copy yet?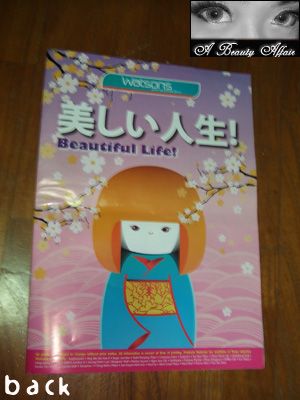 Here are some products which I find worth buying: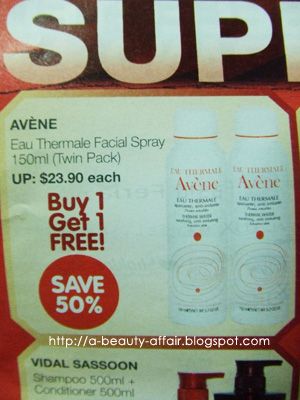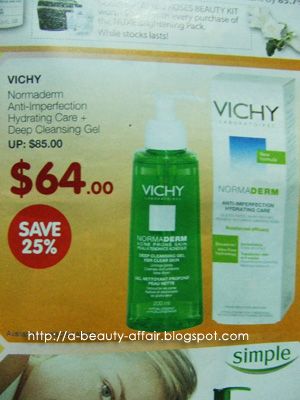 I love the Vichy moisturizer! I did a review
HERE
I think this bundle is really worth it! 25% off is alot more than the usual
Watsons 20% discount *duh*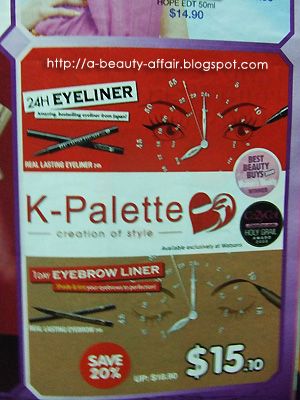 Correct me if I am wrong but weren't the K-Palette liners priced above $20
previously? Anyway, $15.10 is really a steal.
A L'Oreal eye makeup bundle: Unstoppable Mascara & Eyeliner for $20.60!?!?
That's nearly 50% off! This is a MUST BUY!!!
And you get a pencil shadow FREE :)))))
Products I think you should try: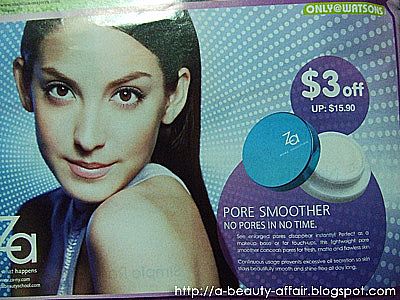 A new product by ZA. Say bye bye to ugly, open pores.
Read my review
HERE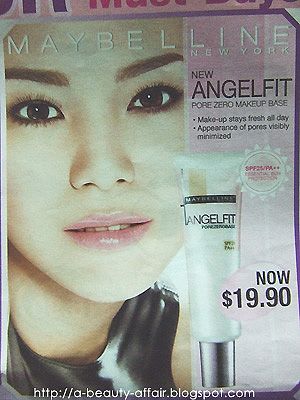 Just launched makeup base by Maybelline. It was initially available overseas.
Oh thank you, Maybelline for bringing this to Singapore!!!
I find that it light, non-clogging and has great oil control.
It also has SPF 25 PA ++ so you don't need multiple products. Just use one.
Products I find interesting: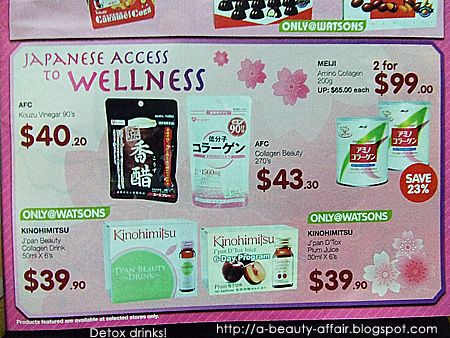 New detox drinks from Japan! Really intriguing.... but alittle too much
for my pocket. :(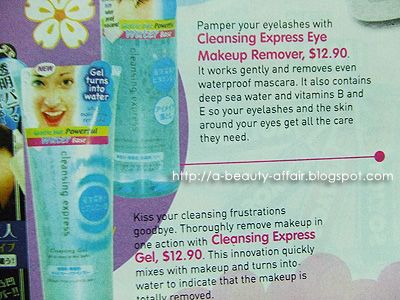 The cleansing express gel was the product that caught my eye.
It actually turns from gel to water!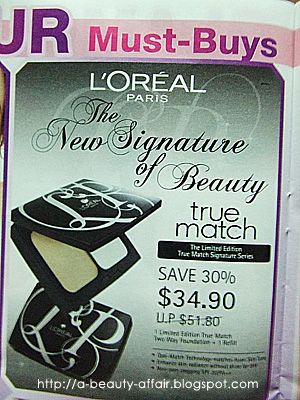 The limited edition casing is truly gorgeous and the price is just as
attractive. Really worth it!

Products I am tempted to get: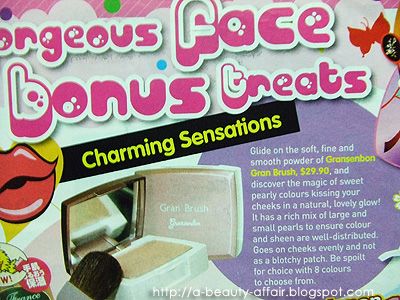 Gransenbon Gran Blusher!!!! *speechless*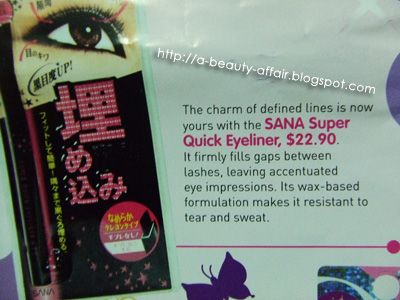 Eyeliner that fills up the waterline area and is resistant to tear & sweat?
That's like an answered prayer!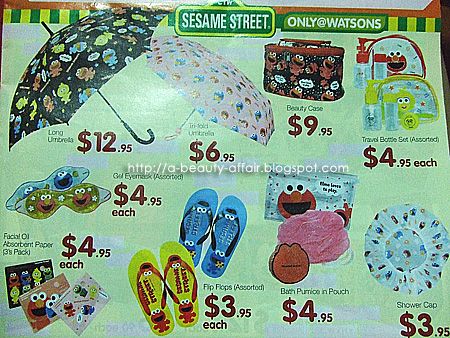 Last but not the least, the absolutely adorable Sesame Street products!
OMG OMG OMG Elmo looks soooooo cute! I am tempted to get all of the Elmo items
shown above and the big brolly too.
*takes deep breath*
Now you know why Watsons is one of my favourite stores.