Where to buy?
Watsons, Guardian, John Little
How much?
UP $19.90
Photos of me using this makeup base.
I think my pores look horribly enlarged due to my overzealousness
with the Shills peel-off mask.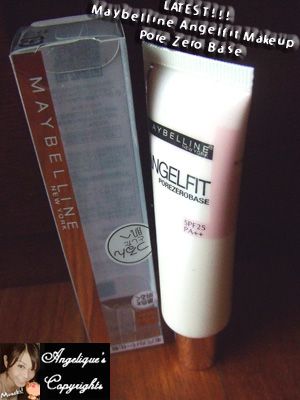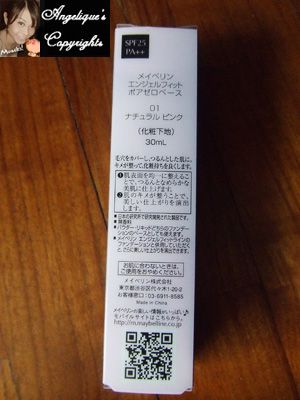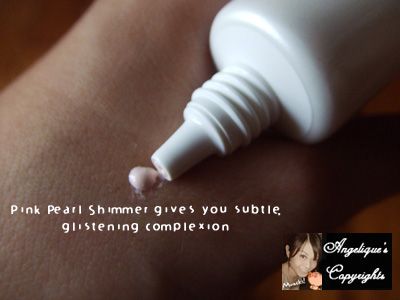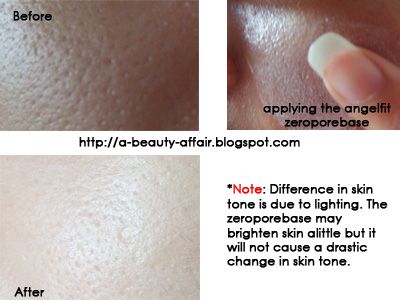 Typo: It should be Pore Zero & NOT Zero Pore
Photo taken 24/05
For reviews on Maybelline Angelfit Pore Zero Base, please view:
Personally, I think this one works better with liquid foundation than 2-way cake foundation.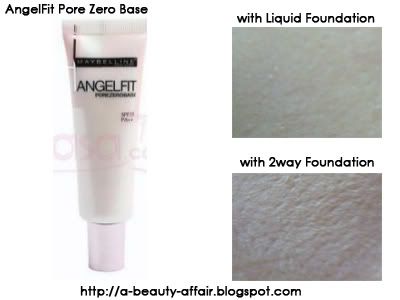 As you can see, after applying the 2-way foundation, it made the pores appear even more visible.
My ratings are reflected on using the Angelfit Pore Zero Base with the Revlon Beyond Natural Liquid Foundation.
Rated:




***NOTE:
I know there seems to be a difference in my pore size from the 2 photos.
After taking those horrendous photos on 24/05 & realising how ugly my pores appeared.
I did a scrub using the Dermalogica Microfoliant, followed by a deep cleansing Queen Helene Mint Julep Masque & then Dainty Rose Sheet Mask.
This could have helped in making my pore size look smaller.
It's quite a sad thing that pore size can't be significantly reduced.
The most you can do is either minimize the appearance of it with the help
of skincare products.
If you want much more visible results, you'll have to turn to BOTOX® which can be expensive and addictive. According to
splendicity.com
, BOTOX® is said to be able to treat skin conditions such as
large pores, oily skin, and inflammation from acne
.
"The injection of Botox into the skin actually causes the pores to constrict in size, which is a huge plus for anyone who has tried to reduce them in the past – there have always been different methods and applications to reduce pore size, but there is nothing topical that can be applied to the skin to reduce their appearance."
So how does BOTOX® work for large pores?
According to NYC Facial Plastic Surgeon, Dr. Anil R. Shah:
"The Botox interacts with the tiny little muscle around the pore. These muscles don't form wrinkles; they're the same muscles that create goose bumps. The injection into the shallow layer of the dermis freezes the same tiny muscle so that the skin is now taut."
Credits to
shizukany.com
I am VERY tempted but there's so many other stuff I also wanna try out on an aesthetic clinic's menu!
Of which I unfortunately can't due to the lack of vitamin M. *Sigh*
But anyway, since there are cheaper alternatives to create an illusion of a flawless complexion. Let's just stick to that for the time being :)
By the way, I've also update my ZA Pore Smoother review with photos.
To view, please scroll down or click
HERE