Some say I've been blessed with a thick and black mane.
I don't know if it's exactly a good thing since when it gets too thick,
it gets more difficult to maintain.
Kim Robinson Plus is located at Millenia Walk but I heard that they'll
be moving to Orchard Ion soon.
They charge $79-139 for a haircut alone and you know I'll never spend that
amount of money on a mere haircut.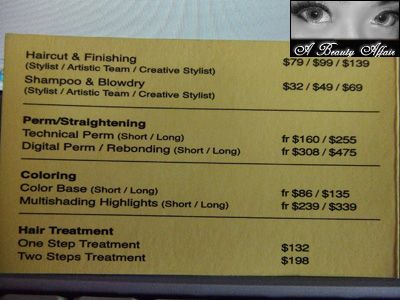 I've never been a hair person, I keep my style simple and easy to maintain.
I don't bother much with hair trends and the likes.
So this was a first for me.
Having a haircut in somewhere deemed 'atas' (It means 'high class' in Malay) place.
The white, minimalist interior of the place gives it a classy look.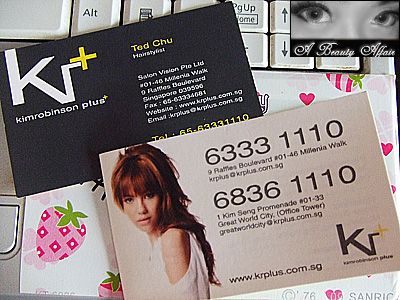 I am ushered to my seat upon arrival and asked what beverage I would like.
Awhile later, I am introduced to my stylist who was called Ted Chu.
I think most of the stylists there are Msians who are more comfortable communicating
in Cantonese or Mandarin.
And despite the "language barrier", as you know, my mandarin is really half pass six standard, I managed to get across what I'd wanted out of this haircut session.
I wanted a trim of around 3 inches and to thin/layer my hair since it was really thick. He suggested that he gave me more layers at the top to create more volume.
I agreed with most of his suggestions as he's the expert here.
Before the haircut begun, one of the apprentice helped me into a robe and then I had my hair washed and wow... atas place means atas hair wash seats. I usually get a neck ache from the usual seats but this one had a wonderful sturdy cushion support for the neck. And that's not just all.
The head and neck massage was different from most salons.
It was so comforting and relaxing, I almost fell asleep!
I can't stop raving about the massage, seriously, it's spa-worthy!
After my hair wash, I let the stylist work his magic.
They didn't just give me a crap haircut just because it was free.
The entire haircut took 1.5 hours and I could see the effort put into it.
He even took out curling tongs to finish off the look for me.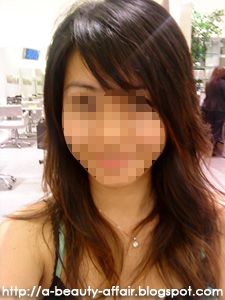 I think the photo doesn't do it much justice.
Anyway, he was trying to give me
this "romantic look" which is not quite the usual me. Since I am pretty much a fuss-free person when it comes to hair styling. But this was something refreshing and new for me.
After the whole process, he gave me his name card and a promotion card.
Yipee! More discounts for me!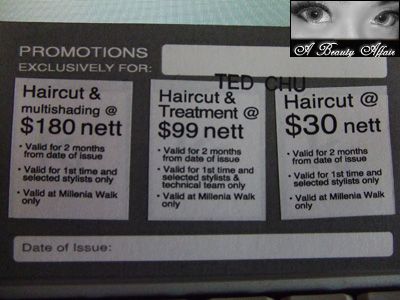 I think the multishading offer is really worth it. Since they already charge min $239 for that!! And it's 2 tone coloring, meaning base + highlights!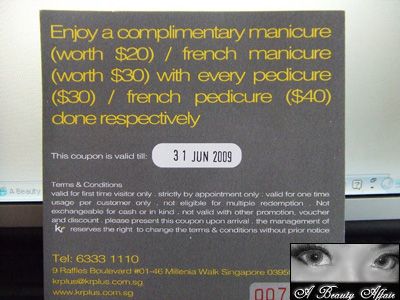 And this... I didn't know that they did mani/pedis too.
This is a steal too since a french mani and pedi elsewhere would probably cost like $50-60 odd or more.
Rated: