They say pore packs enlarge your pores. Why? I have no idea.
And KAO which produces the Biore pore packs claim that using them
will not enlarge pores and your pores will go back to their
original size within a day or 2.
So what's the difference now with these peel-off masks?
Well, for one, it does not come in a defined shape or size like the pore pack.
Do bear in mind that the pore pack is designed for usage on the nose alone.
Unlike the Shills chocolate mask which is in a paste-like form.
This gives me control over where I want to apply the paste on and
how large of a surface area I need.
I just want to share how the
SHILLS Chocolate Peel-off Mask
is working wonders for me!
You can read more about it here:
SHILLS Chocolate Peel-off Mask Review
I used the
CURE Natural Aqua Gel
before this.
It scrubs off the dead skin and kind of preps
the skin for the peel-off mask to rid it of stubborn
blackheads that just won't come off with the scrubbing.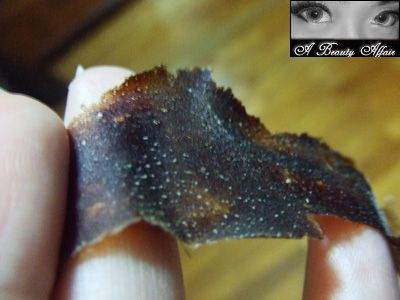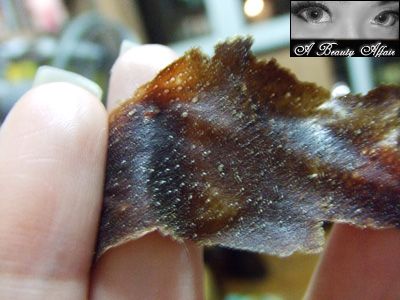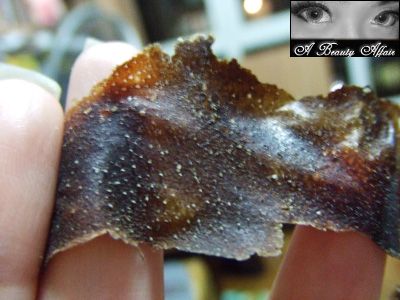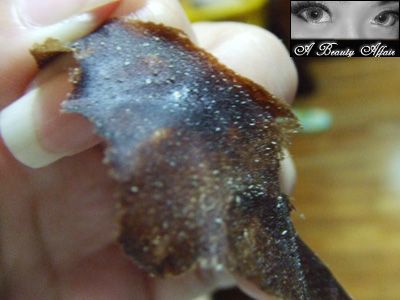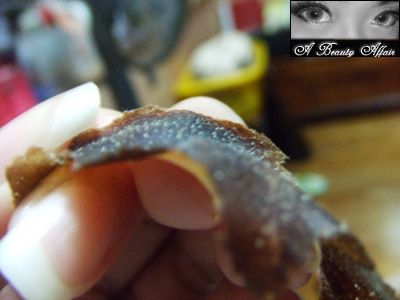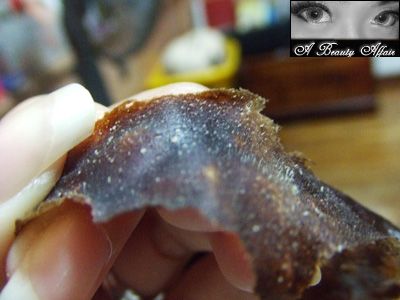 The whitish dots you see on the mask ARE blackheads!
Amazing, isn't it?
However, be warned, only purchase it if you have high pain threshold.
Anyway, if you are thinking of buying the Shills chocolate mask.
Do take note of the following:
Application
Cleanse and dry your face before use. For dry skin conditions, apply toner to face before use. Apply appropriate amounts to face. The thickness should just be sufficient to cover up the pores. Avoid sensitive areas such as eyes, lips, eye brows. Allow 15-30 minutes to dry and peel mask off from the bottom up slowly. Apply your normal skincare then after.
Storage
Store in a cool dry place away from direct sunlight.
Notes:
1. Do not apply product to other sensitive parts of the skin. (Around the eyes, scalp or lips.)
2. Should you suffer from any allergies from the use of this product, please stop using immediately and consult your dermatologist.
3. For sensitive skin users, use small amounts on your skin for the first trail. If there are no allergic reactions, continue as per normal.
4. Place product away from direct sunlight.