It just happened all in the day.
In the morning I had clear skin and by night, I had a major breakout
all over my cheeks and jaw.
I strongly think that it's a bad reaction caused by my Bioderma micellin
solution and the Bio-essence Tanaka White Day Cream.
This only happened after I stopped using my Vichy hydrating care with the Bioderma
as I used to do so every morning.
My face was still very damp with Bioderma's micellin solution as I applied
the Bio-essence Tanaka White Day Cream.
And this was the result of what had happened.
Several questions ran through my mind as I inspected my face; horrified at this
sudden discovery. Was it the weather? Was the hormones? Or was it something I used
this morning?
After discussing with a friend online, I found out that she got bumps too when she used another product on her face when it was still damp with the bioderma.
I don't think toners should be reacting this way!
Then again, the label on the Bioderma bottle reads "Non-rinse cleanser".
But it was marketed as a toner-cum-cleanser.
And I never had a problem with it nor did I have any with the Bio-essence Tanaka Day Cream.
However, when you put these 2 together, it spells disaster.
Look at the mess it caused:
The white cast is left by Benzoyl Peroxide 2.5%.
My face was red, patchy and itchy at certain parts.
There were like 20 or more tiny pus-filled zits all over.
2 days later and it is just a teeny weeny bit better only.
I'm using Aloe Vera Gel on it now.
What I got specifically for this purpose: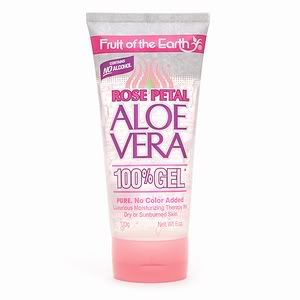 It smells really good and it does calms down the skin but I had to
apply alot more to stop the itching.
Still full of potential though but I do not think it should be
a replacement for moisturizer as it does not provide sufficient
hydration. And minus 1 heart for causing me to tear during application.
Rated: