THANK YOU
WATSONS
for this wonderful opportunity to attend the
GLOW Spring/Summer Workshop
.
Ok, so I didn't get to go because I had something on BUT my mom
went in my place. She thoroughly enjoyed herself and found the talks enriching and helpful.
She liked the exercise kit alot and she shared with me some tips
which she learnt from the workshop.
I can't really blog much about this since I was not there personally.
However, I'll be looking forward to Watsons & GLOW organising more of such
workshops.
Some photos of the lovely goodies we got: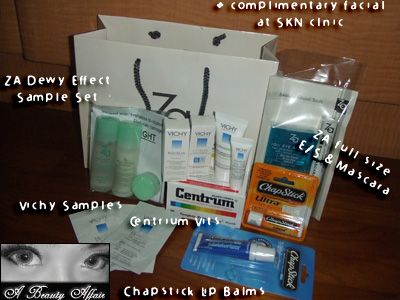 Door gift
Exercise Kit
My mom volunteered for the Vichy demo so she got this cool 5 pc Vichy hamper
set! This is so cool, everything's full-sized!
And I also collected my GLOW giveaway prize from Watsons.
YEY! I'm one happy gal today!
Rated: