Remember the Maybelline Makeover Party I attended 3 months ago?
Well, they had a challenge to us on that day -
To blog about the event.
The best five entries would be selected and each blogger
would win herself a limited edition Pure Mineral hamper.
This has to be one of the best events I had ever attended!

And despite my makeup look being amateurish, I was selected and
I won a Maybelline pouch to hold the Pure Mineral L/P.
Now, my blog entry was also one of the five that was chosen.
I am feeling truly blessed and lucky

To read about my experience, please click
HERE
So the courier guy arrived at my office with my item but he didn't even ask for me.
He just hurriedly pass me this Maybelline paper bag and told me to pass it
to her.
Thank goodness, the recipient was me.
What if my office was huge? What if I had dishonest colleagues?
Seriously, you can't rule that out as I've read about colleagues stealing your stuff; from valuables like a mobile to crazy stuff like your folders =.=
But anyway, I am glad that I was sitting near the door and I was the one
who let him in.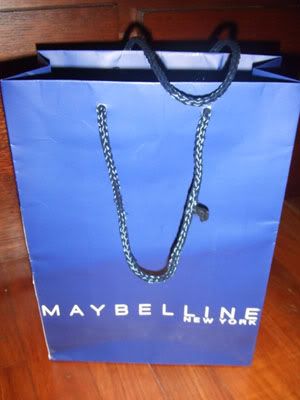 So what was inside?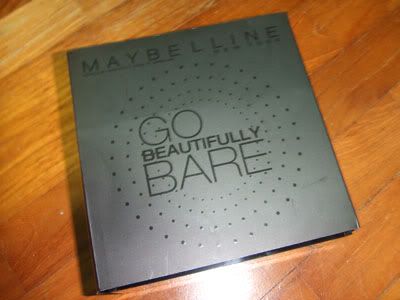 Ok, looks interesting...
I remember Joyce telling us about it. It's limited ed, alright!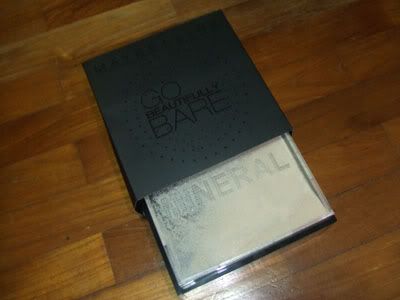 Hmmmm.....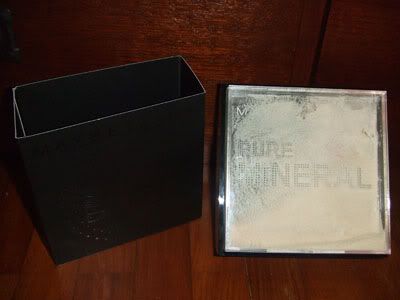 Looks like a huge display decorational item or paper weight.
Haha, ok, I'm just gonna admit that I was a tad bit disappointed.
Was it just this? Sure, I know it's limited edition but I was expecting more.
(Yes, I know, GREEDY me....)
I brought it over to HM's desk and she was like "What's that?"
She fumbled with it for awhile and we realised that it was MORE than a
huge paper weight!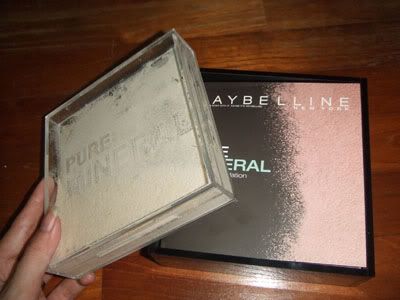 Where does this lead to? What would it reveal?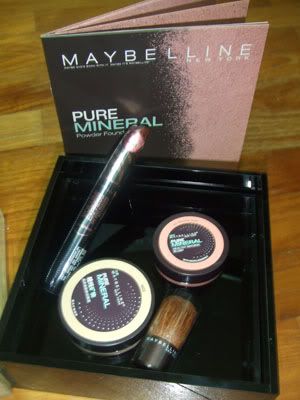 What a sweet surprise!!!
I got another set of PURE MINERALS L/P & blusher + their latest HYPERCURL
mascara. Wow, how cool is that?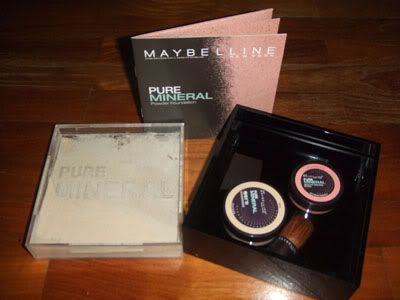 TA-DA! Thank you
MAYBELLINE & Cozycot
!
I love the prizes immensely and I am so thankful for the opportunity to have experience it all.
The event was superbly awesome and so were the prizes.
I'll be looking forward to more of such events and hope that I'll be on the
invitation list.

Anyway, they have cool LOCAL Maybelline website now for the babes.
So feel free to check it out ;)
Maybelline New York