I did eyelash extensions in Dec last year at Anthony's Hair Boutique.
It was not bad... the lady who did for me, I think she was called Candy was very friendly and nice.
She said my eyes were round and big so she recommended a mascara short lash type for me.
Honestly, I was wanting to do the medium length one cus I liked my lashes more dramatic. But since it was my first time , I went along with her recommendation.
My gf did a medium length one and I liked it so much cus it was longer but she was not used to it and she preferred mine. If only we could swap!
Thus, initially, I was a tad bit disappointed since mine was not so obvious.
But after I went home, I went to curl mine up. Heh and now I love it.
BEFORE: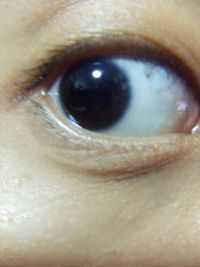 AFTER WITH LINER & MASCARA (on lower lid):
(I know, not supposed to put eyeliner but I'm just stubborn)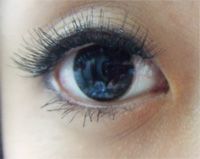 AFTER WITHOUT EYE MAKEUP: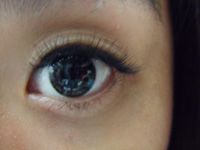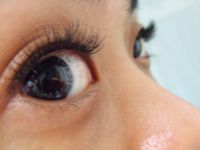 My regrets days later......
CONS
1) Cannot rub your eyes
2) Must be careful at all times even when you're sleeping! (WTF!??!)
3) Must use facial sponge when removing makeup especially around the eye area
It was such a pain and hassle when I thought that getting extensions
would means less trouble since I won't need to put on falsies every morning.
I won't recommend this especially if you have a tendency to subconsciously rub your eyes when you wake up.
4) I took them out myself 2-3 weeks later with a pair of tweezers.
I did it cus I was so pissed with the extensions.
But it's advisable that you go back to the salon and have them removed professionally.
One thing about extensions just like NAIL extensions are that they're so bloody f-ing expensive!
You got to pay money even if you just wanna have them removed!!!
5) You got to deal with bald patches on your eyelids after removal as some lashes get pulled out together with the fake ones.
PROS
1) No need to waste time putting on false eyelashes everyday.
2) Look "naturally" good without makeup on.
Rated:


.5 minus the rest for the long-term suffering after that.
Verdict
: No more lash extensions for me. I'll stick to the good ol' falsies,
at least I can remove them anytime I deem fit to without much hassle.