The beautyholic me bought the GLOW magazine by Watsons.
This quarterly-published magazine is by Watsons and is available at all
Watsons stores for a very reasonable price of SGD2.00.
It reminds me of a skincare magazine that had been discontinued way back.
Oh I really miss The Beauty Blackbook.
I wish I'd gotten all the past issues!! :(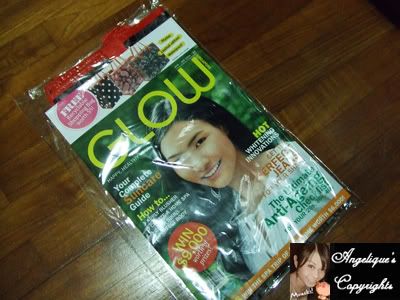 You get this environmentally-friendly recycle bag with the purchase of the magazine.
I love this magazine but it's such a pity that it is not a monthly publication.
This magazine encompasses a wide range of topics covering the basic interests of
most women in beauty, wellness and health.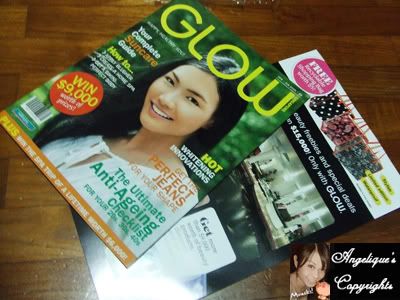 They have lots of giveaways inside!! So buy it and try your luck :P
I hope I win the CURE aqua water gel this time round since I didn't get it
in my Watsons goodie bag.
Rated:




And oh lookie, I kind of got hooked onto having pretty manicured fingers now.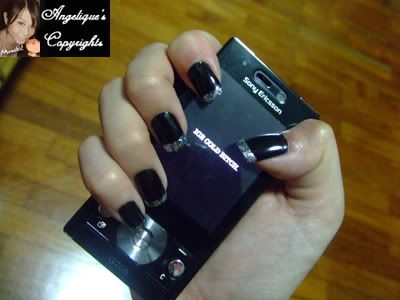 Rated:




I had my nails done at Gracia's Nails; Marina Square.
$17 for express french manicure and $2 additional for quick dry.
The manicurist was nice, friendly and merticulous.
And they serve every customer tea and snacks. How thoughtful, right?
But my only complaint is that the manicurist used her bare fingernails to
wipe/scrape off the excess polish that had gotten onto the outer sides of my fingers
instead of dabbing it off with a cotton wool. Personally, I felt that it was kind of unhygienic?
Hence, 1 heart off the rating!
Two weeks ago, I had them in the usual french mani colors - pink & white.
I don't know if I am gonna upkeep this habit once this current set fades off
or gets ruined.