Are you a beauty product hoarder? Do you buy lots of beauty products only to see them collect dust on your dresser or worst; some do not even see the light; they just rot in your drawers with the price tags still intact.
I am as guilty as charged and in such a depressing time like this, with the economic crunch, it's only sane to start doing something about it and stop the unnecessary splurging.
One way would be to remind yourself that you still have lots of cleansers at home; especially unopened brand new in shopping bag ones. But was it cleansers or was it toners that you'd stocked at the previous sale? So you know you have lots of products but you can't exactly remember what. Then it's time to GET ORGANISED & track all of the beauty products you have.
Here are some steps I do to ensure that I make full use of what I buy. You can try it out and you'll be surprised at how much you can save.
#1
Label your products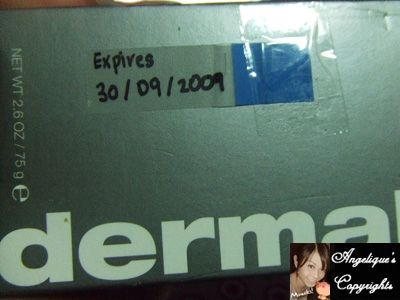 I use a page marker to label my products which do not have a specific expiry date. Some products come with a "24 M" or "12 M" label on a simplified picture of an opened jar. This indicates that this particular product; once opened; will expire within X months later. "24 M" = 24 Months & "12 M" = 12 Months
For those with expiry dates on it, things are made much easier for us.
Always check the boxes or labels on your product for the expiry date or indication of shelf life.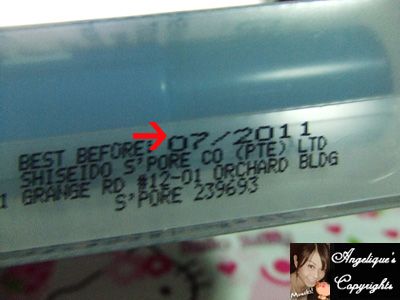 NOTE:
DO NOT USE PRODUCTS AFTER THE EXPIRATION DATE!
As a general rule, please throw away any product you have been keeping for 2 years or more especially if the color or smell is off.
If in doubt, just contact the product's distributor or manufacturer.
I'll usually google for the company email and then send them an enquiry.
I get responses pretty quickly.
#2
Keep Stock
I have a private blog for my entire beauty inventory.
I have three main sections - Skin Care, Body Care and Makeup.
Under each main section, it is further grouped into a specific product category. Like under Skin Care, I have "Cleanser", "Toner", "Day Moisturiser", "Night Moisturiser", "Sunscreen" and the list goes on.
I will then list down the number of products I have per particular product category. And beside each product, I will state the quantity and expiry date.
Here's a sneak peek at what I've done: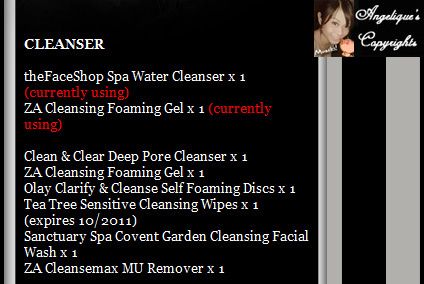 However, you can start out in an Excel spreadsheet file and it'll look much more organised. Or you could place all the information you have in a table on your blog for a neater look.

#1 is great because now you will know which products are expiring soon with just one glance. No more guilt from throwing out never used before products because you can't remember when did you buy them and you do not wish to risk using them. No more throwing of money down the rubbish bin because of that!
#2 will be your entire product database. Similar to #1, you will have information at your finger tips. You will know how many cleansers or shower gels you currently own in a glance. This will assist in your decision-making when you're out shopping.
You would also know if you're running low on supplies for any of the items. For me, I always make sure that I have at least one spare at home. So this works really well for me, I hope you will find it useful too. :)