Adding another goodie bag onto my GOODIE BAG Collection!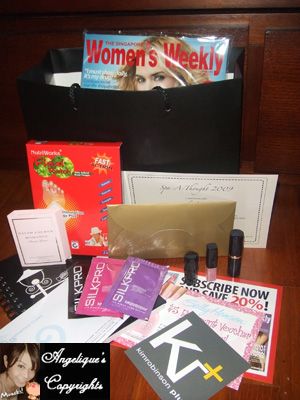 Muahahahaha! Yes, I know I know, I'm sucha 'aunty'!!!
The Ultimate Spa-For-Thought event 2009 - Rated:



.5
My only grouse was that they didn't play any soothing music during
my treatment. Music is pretty essential in building up the ambience when it
comes to relaxing for your treatment.
My collection so far: