Where to buy?
: Watsons, Guardian, John Little, BHG & most dept stores
How much?
: $29.90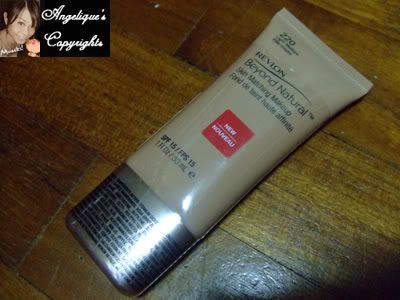 The advert on TV intrigued me so much that I had to
check out this amazing foundation which claims to change
color according to your skin tone to match it!
In fact, shortly after fiddling with the sample and watching
the white lotion change color on my hand; I knew I was sold.
So off I headed to the cashier counter.
I think it's a really innovative idea and though it didn't
receive much great reviews from Makeupalley.
I am still gonna give it a chance and see what it can do for me.
I have been using it for 2-3 days only so I'll only grade it
after a week later.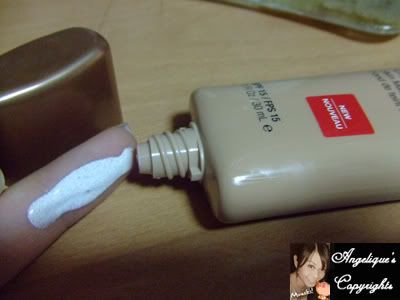 As you can see from the photo above that it comes out as a white lotion with
tiny microbeads that causes the self-adjustion to match your skin color.
However, some reviews on Makeupalley claimed that the shades available were
too light?
I had initially wanted to purchase LIGHT but was advised by the counter staff to
get LIGHT-MEDIUM.
I am still pretty much clueless when it comes to selecting foundation shades
but sometimes I don't quite trust the aunty counter staff either.
Luckily, LIGHT-MEDIUM did not turn out too dark on me and was almost just right.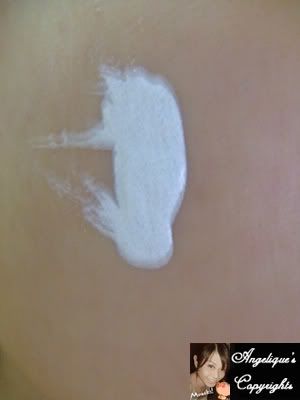 The lotion goes on white first on my skin.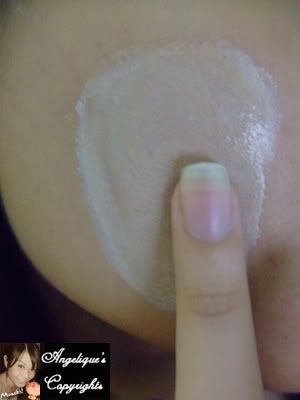 And as you slowly rub and blend, it changes color.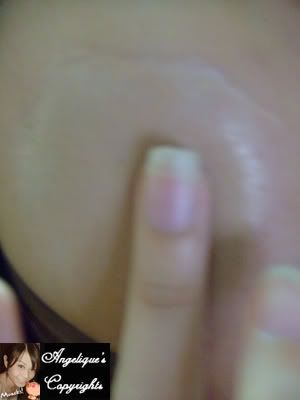 Till it matches your skin tone. Amazing, right?
Another complaint on Makeupalley was the coverage.
Most found it too sheer or light but I think it was just right.
Or maybe cause my acne scars and other imperfections are not that dark, hence,
I think the
coverage
is good enough.
I usually finish off with alittle loose powder after using this foundation.
As for the
oil control
, I think it is great too.
My T-zone stayed pretty matt for the whole day or at least it did not
look greasy.
However, I'll continue to use it for a week first before rating it.
Currently, yes, I really do dig it alot!