I was at a Dior preview event today for their latest Dior Addict
Fever showcase.
Dior products are really pricey IMO. BUT mind you, it's natural cus
it's DIOR!!
Their latest spring collection 5-color eyeshadow palette costs $87.
I can't imagine splurging on such upmarket cosmetic
during a time like this.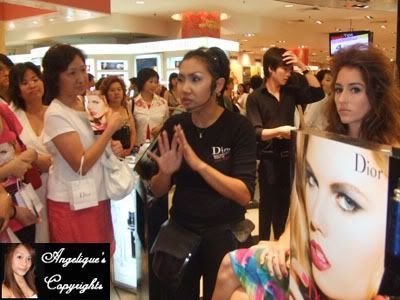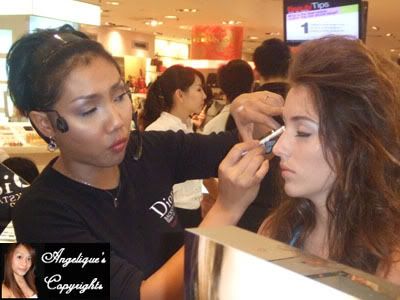 We were introduced to the new colors for Spring.
These are the four new eyeshadow palettes they'd come up with.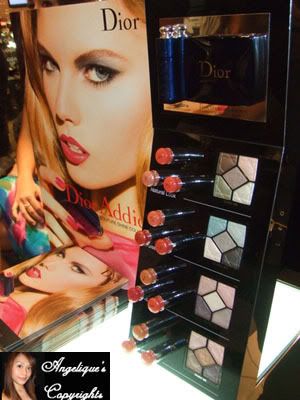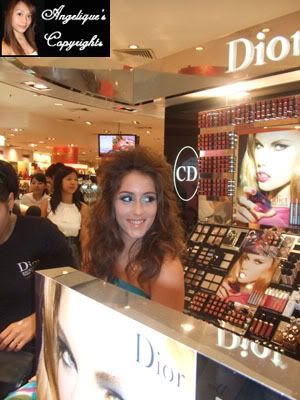 And we learnt some new tips on how to apply eyeshadow the right way.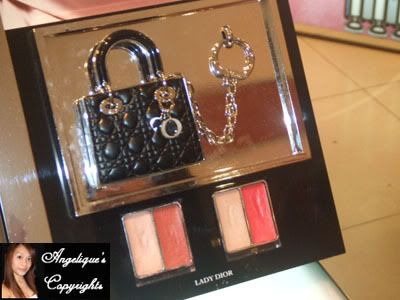 This is their latest hot item: Lady Dior
According to Nordstrom.com, this is
"one of Dior's greatest fashion
icons, the legendary Lady Dior handbag, inspires this exclusive
mini-bag compact with sparkling metal and faux-leather accents
and a ring clasp to attach it to your handbag. Open to enjoy
the sheer chic of Dior cheek highlighter plus a
glossy lip tint. Hand it to Dior to have such charm. "
And this is what every girl wishes she has in her bedroom or dressing
room. The whole range of Dior cosmetic at her fingertips.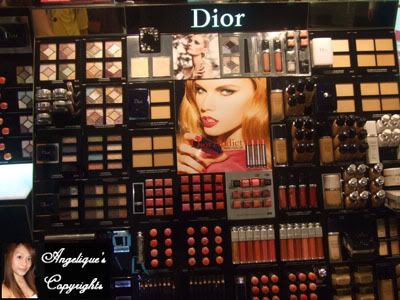 We also got to bring home a goodie bag each.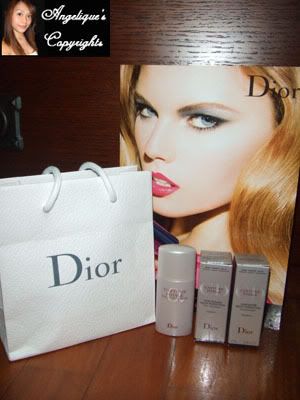 Interestingly, the goodie bag contained their skincare products instead
of any cosmetic samples of the new collection we were being introduced to.
Hence, the minus 2 hearts off the rating.
Rated: