Where to buy?
: Guardian
How much?
RP $13.60
How I used it
: Applied a thin layer over the affected areas.
As it can be drying, I would apply moisturiser over it.
But sometimes I don't.
You just use it whenever you deem fit to.(Referring to BP)
Verdict:
Back then mid last year, I got a major breakout due to exam stress.
I was unhappy and never felt so ugly in my entire life before.
Everyone who saw me asked me what went wrong...
And I had to use such thick makeup in bid to conceal my horrible,
awful marks but in vain.
Life seemed meaningless. I tried everything and anything except BP
(Benzoyl Peroxide) because I read about how harsh it was and the brown
stains it would leave on your face.
I piled on sacrylic acid gel, even tried drinking and applying
organic apple cider vinegar!!! But nothing worked! Or at least I tried
to fool myself into thinking that it did.
Then, I kept going back to www.acne.org to read about the BP regime.
I was skeptical but at my wits' ends. So I got myself a tube of
Benzac BP 2.5%.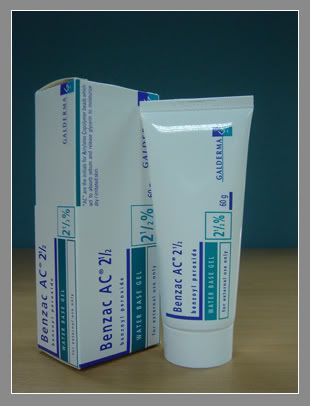 And life was never the same again....
Let's look at how it flattened my acne within 3 days!!!



One month later, the scars could barely be seen and I never felt so
relieved in my life. The whole ordeal was over....
I gained back my confidence but I never really took a proper closeup of my face
to do a comparision.
So a few days back, I did it as my skin has cleared up so well til now.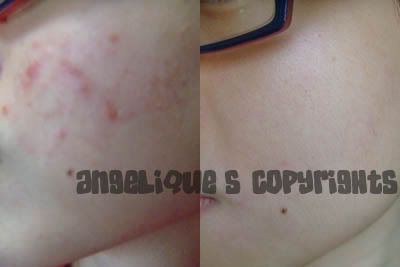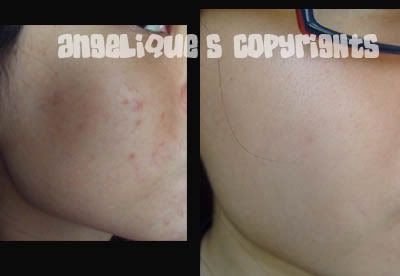 It could be the Bio-essence Tanaka White range at work too.
I love it and I love the way my skin looks now!
Rated: