What I bought today:
Where?
Guardian
Bioderma Sébium H2O Solution Micellaire
1st bottle had no discount, darnit... beauty advisor
gave me wrong info!
This product is apparently highly raved by models and celebs.
Where?
Watsons
Life Spectrum Natural Vit E Supplements
They're 50% off at Watsons.
Utilised my $20 voucher too... :)
Vit E is an antioxidant supplement.
The Body Shop has a range of Vit E skincare because it is good for the skin.
So when it comes to beauty, Vit E is said to help in anti-aging and provide sun protection.
The long list of benefits that Vit E provides also includes preventing menstrual cramps, PMS, increasing and regulating the immunity system, preventing cell damage from free radicals and much more!
I'm lacking this in my supps so thought of getting a bottle to try out :)
Especially since it's only $14.95 after 50% off.
Wai Yuen Tong Da Hong Pao Slimming Tea for lower body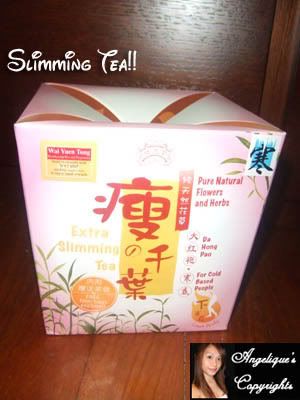 Yes, my butt & thighs are so much fatter now.
So it's time to do something before I start spotting tree trunks as legs!
This usually retails for $39.90 for just 10g sachets x 10. Pricey!
But since it's on discount and going for $19.75. I decided to give it a try too.
I'll post a review after I've finished all 10 sachets!
Bargain cheapo hunters, watch out for sales!
Guardian, Watsons & John Little (Storewide) still having 20% off!
I saw alot of NU REN WO ZHUI DA products at John Little and the much highly-raved
chocolate mask going for $21.50 only! Deduct 20% off and it's only $17.20.
I'll be getting that VERY soon.