CURE Natural Aqua Gel ReviewWhere to buy?
: Selected Watsons stores, Nishino Pharmacy @ Isetan Scotts, Liang Court & Takashimaya.
How much?
RP $38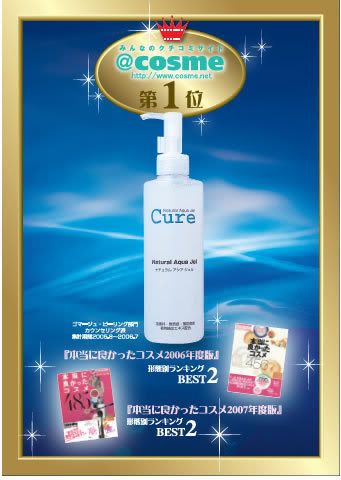 About CURE:
"CURE" is made of 90% water. Its gentle formula has proved to be suitable for all skin type. "CURE" removes dead skin cells by reacting with protein from your skin and takes away the extra amino acids (protein) from your skin. Too many proteins on your skin surface often attributes to a rougher and duller complexion. "Cure" reacts with amino acid (protein) and removes ONLY UNNECESSARY protein on the skin. Just apply "Cure" to your whole face and gently massage till it turns milky in colour. The change of colour indicates that the skin had reacted well to the removal process and reveals a brighter and glowing complexion.
I got the samples from a cotter in Cozycot whom I believe is an
employee from the company.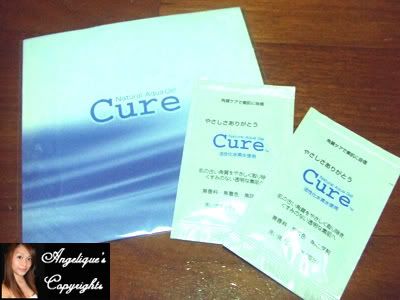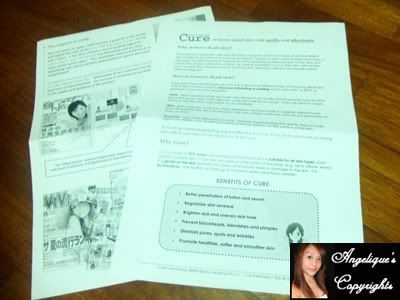 Verdict:
There have been lots of raves about this interesting product and hence, I could
not wait to try it.
Thus, after removing my makeup, I tried it out in the bathroom.
You'll have to use this without water. Just simply apply it all over your face,
then slowly massage for 30secs to a minute.
You'll start to see whitish particles/flakes forming and these are apparently, the
dirt and dead cells from your face! Amazing, right??
It worked well psychologically too! Cus I felt like my face was getting cleaner
each time more whitish stuff formed on my face.
After washing off, your skin would feel squeaky clean!
It felt smooth but not the soft, baby-smooth I'd anticipated.
However, after awhile, it started to feel like that.
My skin did appear slightly brighter and I would continue using up
the samples before I commit to a buy.
I read that Nishino Pharmacy @ Isetan Scotts is having 10% off this item.
Ingredient list: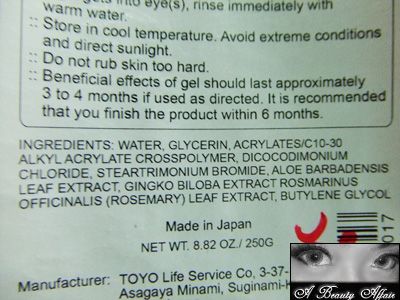 Rated: